Abigail & Elmo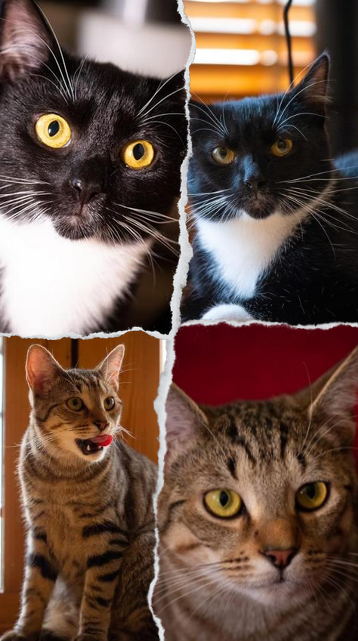 Abigail & Elmo
Adoption link: https://cutt.ly/qUBgpt9
No surprise with these 2 stunning cats as they have truly grown into their own personalities! Cuddling with one another and looking out of windows are some of their favourite things to do.
Elmo (tabby) is the explorer. He'll come looking for pets before meal times, and has boundless energy! He loves puzzles and lets you know when he wants to play with his meows. He loves being pet on the sides of his face and purrs lovingly.
Abigail (black and white) is a very gentle lady. Her fur is velvet-soft, and she has the cutest white-socked feet! She meows when she wants food too – you can sneak in some pets on her head and belly while eating. She likes to check in on you while you're in the bathroom – curious!
Back to Rehoming Cats