Annie & Pepper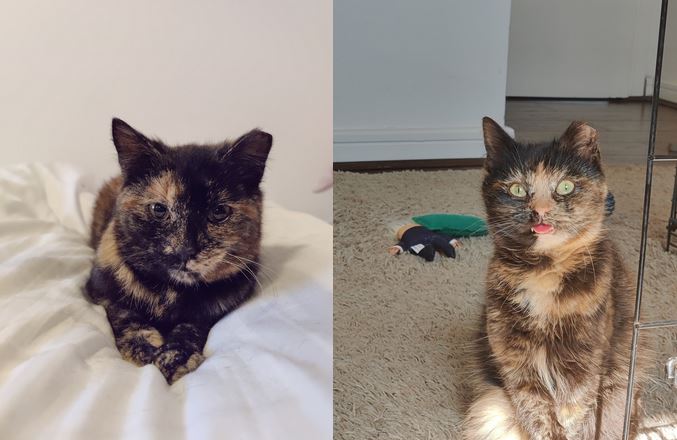 Annie & Pepper
Annie and Pepper were found together under some shrubs when they were just little kittens, all alone in the world except for each other. Luckily for them, a kind neighborhood lady heard their hungry meows and called CDPA. Under CDPA's care, the two sisters have been able to thrive and their personalities are starting to shine through.
Nowadays, the two sisters are absolutely inseparable and are looking for a home that will take them as a pair. Although they may look very much alike, their personalities couldn't be more different! ewng her surroundings and learning about new things. She dreams of one day becoming an explorer or adventurer like Marco Polo or Amelia Earheart, but for now she's happy just exploring kitchen counters and window sills. Annie can usually be found trailing after her sister, but, unlike Pepper, she is afraid of heights and sticks to adventures at a floor level.
The pair is very affectionate (in their own terms!), and love cuddles and snuggles with each other as well as with humans they trust. As the scaredy cat of the two, Annie may be a little shy at first, but with a little patience, chin rubs, and coaching from Pepper, she will be feeling at home in no time.
The Purr-fect Forever Home
Describe the perfect home for the kitty
Indoor
Adult-only home
Part of a bonded pair
You can apply to adopt here.
Back to Rehoming Cats