Arthur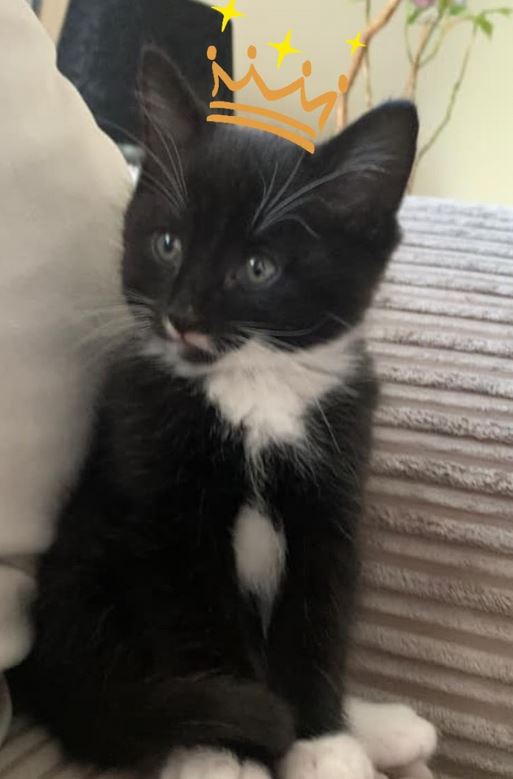 Arthur
Little Arthur is the King of his litter, and as such leads the way for his siblings by following his foster mummy everywhere. He is a fearless black (and white) Knight when it comes to the sweeping brush, but we are sure he is secretly just helping his foster mummy clean up! Like any King he is adventurous and but would love to have a resident cat as his kitty accomplice. Arthur plays well with children so would be very happy in a home with young kids. We suspect it wouldn't be long before he ruled that indoor Kingdom too!
The Purr-fect Forever Home
Young Child-friendly
Needs a kitty friend
Indoor only
You can apply to adopt any of our kittens here.
Back to Rehoming Cats