Asha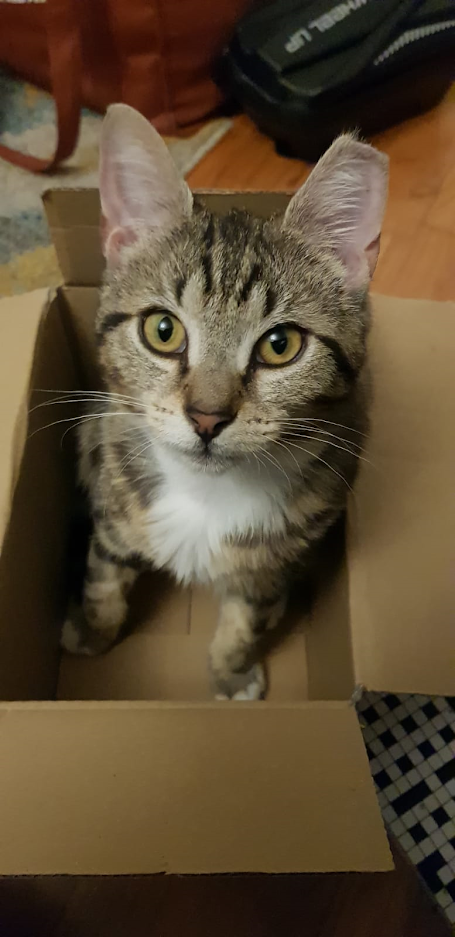 Asha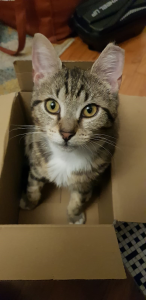 Meet our little warrior, Asha. This young cat hasn't had the easiest start in life – CDPA rescued her from a cat colony in Sandyford and she has had a lot to overcome in terms of her health. After many vet trips, Asha was diagnosed with a corn allergy, but since then, some changes to her litter and food have seen her really flourish in our care, combined with lots of TLC from her foster dad (which she happily reciprocates).
One thing that keeps this kitty alive is curiosity! Asha is like a little detective with a zest for life, following her foster dad at his ankles and exploring every nook and cranny of the house. She loves music too – you could say that her purr is like the soundtrack to her and her fosterer's lives, since she purrs all the time.
If you can fill Asha's life with love and exploration, this cuddly kitty will fill yours with lots of head nuzzles, cuddles, and affection.
The Purr-fect Forever Home:
* Child-friendly
* Indoor / outdoor
* Needs a patient-human
* Special needs kitty (allergic to corn/maize)
You can apply to adopt Asha here
Back to Rehoming Cats