Bellatrix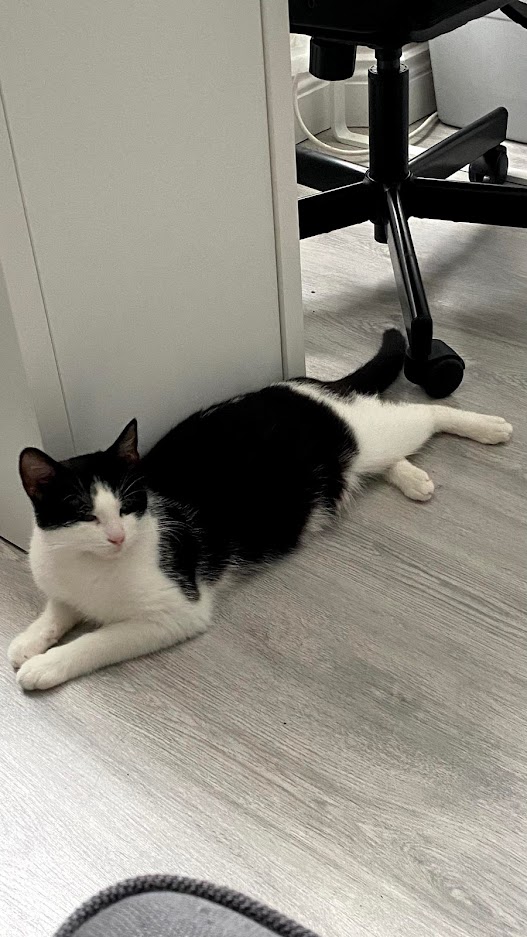 Bellatrix
Meet Bellatrix! Don't mistake her for her namesake – our Bella is more likely to get spooked than to do anything spooky herself! She is the cutest kitty you'll ever meet, and although she may look black and white on the outside, we promise that inside she is Dumbledore's Army through and through.
Bellatrix was found roaming the streets, but she always knew that wasn't the life for her. She is very happy she was rescued, because she has always wanted to be an indoor/outdoor cat, so she can adventure by day, and cuddle by night. Her ideal home has a loving wizarding family who will love and play with her, and at least one other magical kitty she can befriend. She is still a little shy around humans, but once gets comfortable, she loves to show her affection by rubbing people's ankles and asking for pets. Bella is a very communicative cat, which makes it very easy to understand her wants and needs.
One cuddle with Bellatrix is stronger than the best Amortentia potion – so please get in touch if you think Bella is the kitty for you!
The Purr-fect Forever Home
Adult only
Child-friendly
Needs a kitty friend
Indoor / outdoor
You can apply to adopt this wonderful kitty here.
Back to Rehoming Cats