Blanche, Rose, Sophia or Dorothy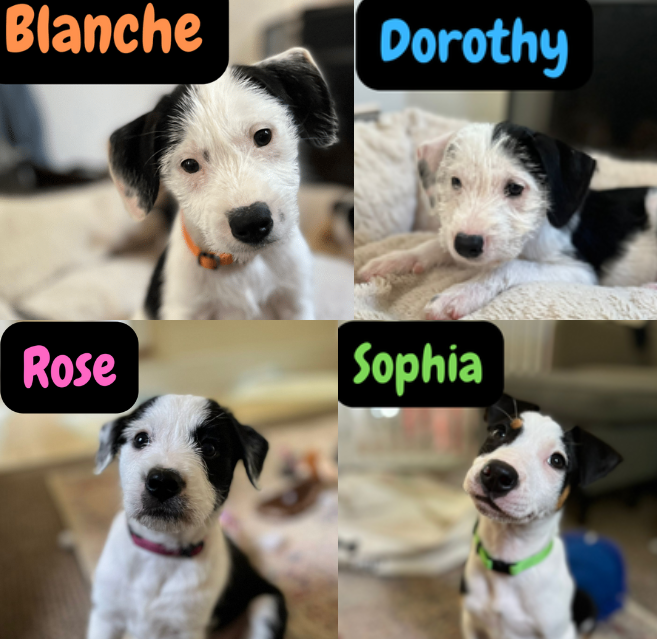 Blanche, Rose, Sophia or Dorothy
At 9 weeks old, these lovely little ladies are looking for homes where they will train and socialise at this important time in their lives.
Blanche – Collie Cross
Dorothy – Lurcher Cross
Rose – Collie Cross
Sophia – Lurcher Cross
From their paw size we would guess them to be medium to medium-large.
These puppies were rescued from the pound after some sleepless nights and they are currently living with 2 resident dogs (a small and large one) so it would be ideal each of their new families have a dog too.
They could be re-homed with other animals too based on their young age and with sufficient training.
Back to Rehoming Dogs