Bob & Marley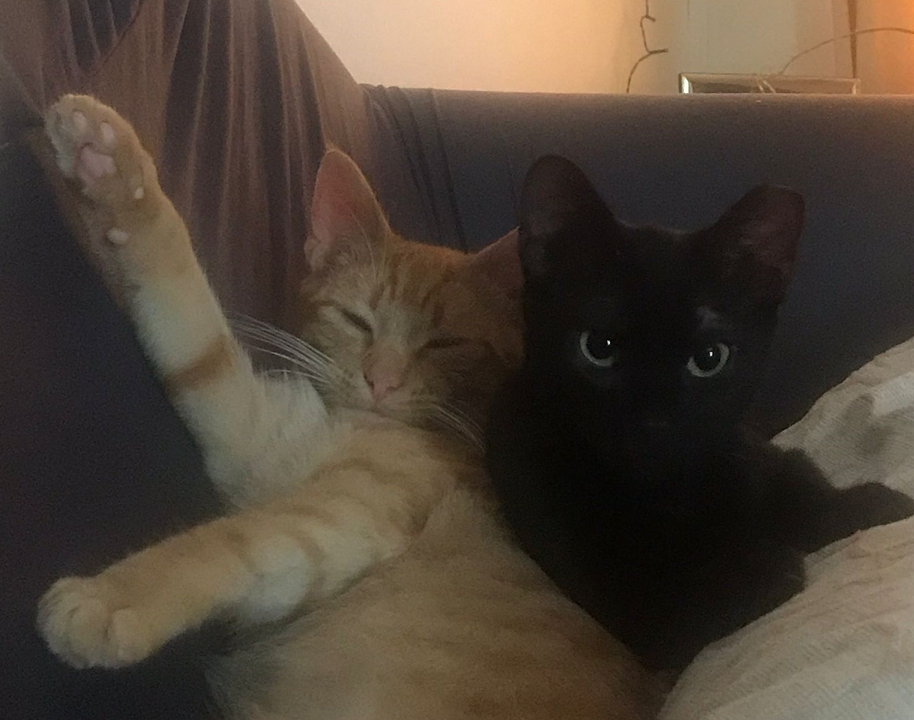 Bob & Marley
Bob and Marley are the cats you've been looking for! Bob may look like the long lost twin of Garfield, but he is far from lazy. Bob loves to spend his time chasing toys and playing with his sister, Marley. Marley is the more outgoing of the two, and also an avid toy-feather hunter. Bob is also very sweet and playful, it may just take him a little longer than Marley to come completely out of his shell. 
Bob and Marley were both on the timid side when they arrived at their foster home, but after a couple of weeks, these siblings became incredibly playful and happy to interact with people. If you give these amazing cats a little bit of patience, they will reward you with a lifetime full of love. 
The Purr-fect Forever Home 
Apply to adopt via this link: https://cutt.ly/qUBgpt9 
The CDPA adoption fee covers vet costs for vaccines, microchipping, spaying/neutering, spot on treatment, and worming treatment while in our foster care. 
Back to Rehoming Cats