Britney & Shelly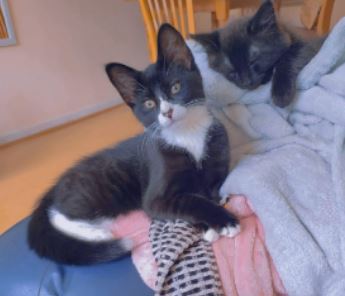 Britney & Shelly
Britney and Shelly are sisters and are the best of friends! Shelly is very gentle but still loves to tumble around the place with her sister! She is very sweet and kind. Shelly loves to be petted and to get lots of cuddles.
Britney is a little more independent but she will come to you for some snuggles! She comes asking you to cuddle her but in her own time as she is a little more shy. She loves playing with her sister and is very kind as well. This pair are inseparable and are lots of fun!
The Purr-fect Forever Home
Child-friendly (Over 12)
Indoor only
Apply for adoption here.
Back to Rehoming Cats