Carrie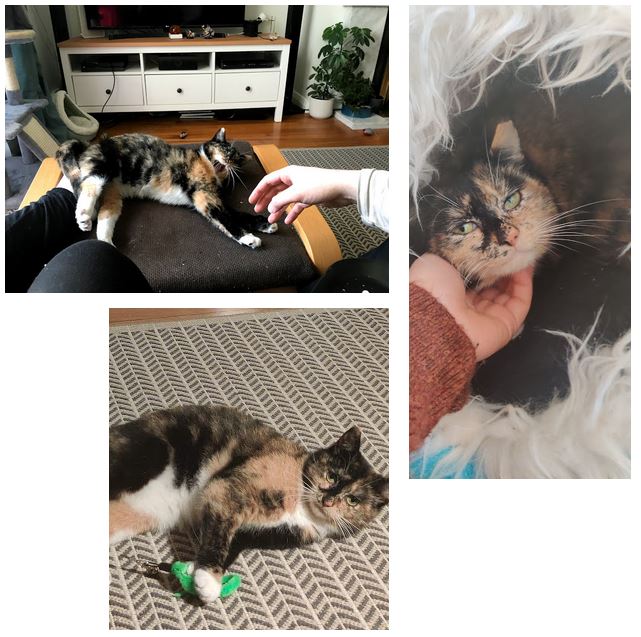 Carrie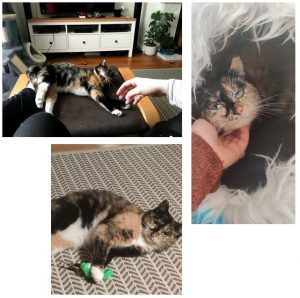 Hi everyone!
My name is Carrie, I'm a two year old kitty who is full of energy, and I'm looking for a human who loves to play as much as I do!
Let me tell you a little about what a day with me would be like. While you're at work, I'll normally spend my 9 to 5 working too– on my naps and sleep, of course! But since I'm a night kitty, by the time you come back from work, I'll be up, ready to play, zoomie, and brighten your day! Here's a hint: the way to my heart is ping pong balls to play with, chin scratches, and maybe treating me to chicken (yum!).
I'm a proper adventure cat, and I'd love to go outside someday (maybe we could go on walks together!) but it might take a little while to get used to my new home, so its best to wait until I'm settled. No need to worry though – I'm very social, and I'm sure we'll be the best of friends in no time! Speaking of friends, my purr-fect forever home has at least one other kitty who can be a part of our pack. It's no fun to zoomie alone!
Please get in touch here if you think you may be the Human I'm looking for!
The Purr-fect Forever Home
Adult only
Needs a kitty friend
Indoor only
Back to Rehoming Cats