Casper & Siouxsie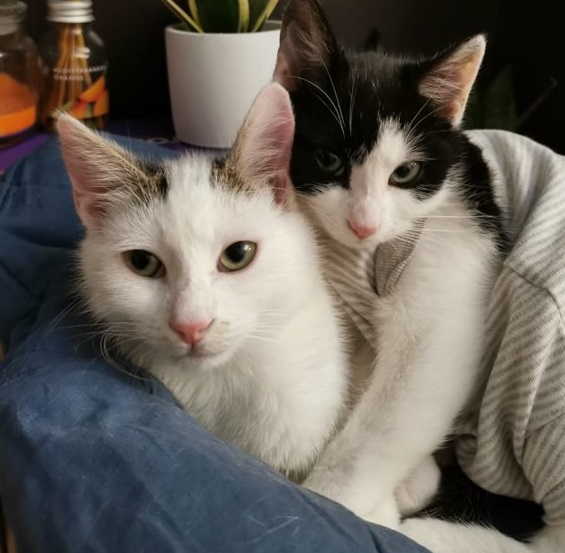 Casper & Siouxsie
These gorgeous 5 month old kitties are a tight pair and do everything together. Like two furry peas in a pod, Casper (white boy) & Siouxsie (black & white girl) enjoy playing, giving each other a good groom and then curling up together for a cosy snooze.
Casper is definitely the big brother while Siouxsie watches on as her brother goes first trying new 'cativities'! Casper loves being stroked, particularly getting rubs on the ear and purring loudly. While Siouxsie, who also likes being stroked, is a bit of a shy girl but is coming out of her shell more and more each day. She loves to play with her little toy mouse while Casper, on the other hand, likes to launch himself on top of poor Siouxsie to get her to play with him – nice try Casper!! These two like being inside but also have fun exploring outside.
If you have room in your home and your heart for this adorable double act, please get in touch today.
Please share to help get these cuties their forever home!
The Purr-fect Forever Home:
 Child-friendly
 Indoor & outdoor
Back to Rehoming Cats