Coconut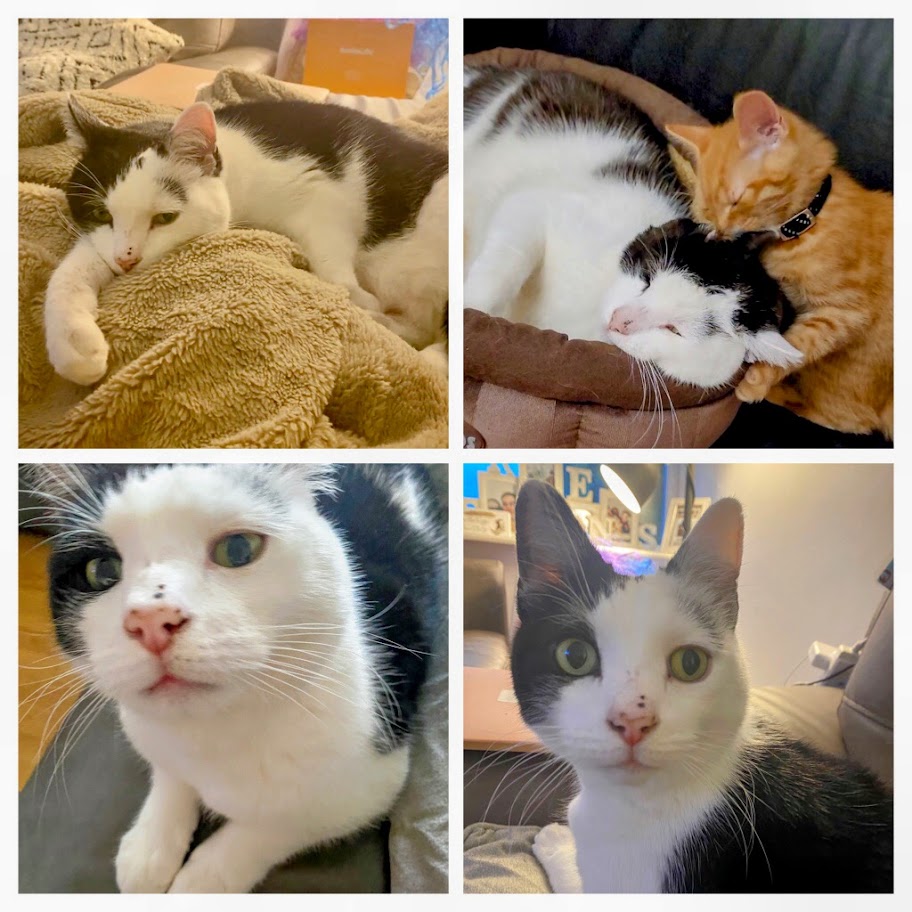 Coconut
If you've followed us for a while, you'll know that our little Coconut has been having a hard time finding a home. Coconut has had to watch foster kittens come and go many times and he's been left wondering why no one wants him.
We've tried to explain to him that he is purr-fect in his own way. But he finds it hard to trust people (especially men) as he has been moved around so much. Coconut can be skittish at the beginning and he has a big fear of carriers because he associates them with being moved again. He's a pretty chill dude and loves being near people as long as he can approach them and not the other way round.
Once you gain his trust Coconut turns into an affectionate sweetheart who loves to cuddle in bed with you and keep you warm. Despite the hardship he has endured, Coconut hasn't lost his joy and will energetically chase a laser toy around just like a kitten!
Our hearts our breaking for Coconut who has been in and out of CDPA for over a year – His loving fosterer is going away for Christmas and we want this to be the very last time we move our sweet Coconut.
Every cat deserves a forever home for Christmas. Will you open up your heart and home to this special kitty and make his dream come true?
The Purr-fect Forever Home
Indoor only
Needs a patient-human
Female human company
Needs a kitty friend or a stay at home human
The CDPA adoption fee covers vet costs for vaccines, microchipping, spaying/neutering, spot on treatment, and worming treatment while in our foster care.
Back to Rehoming Cats