Del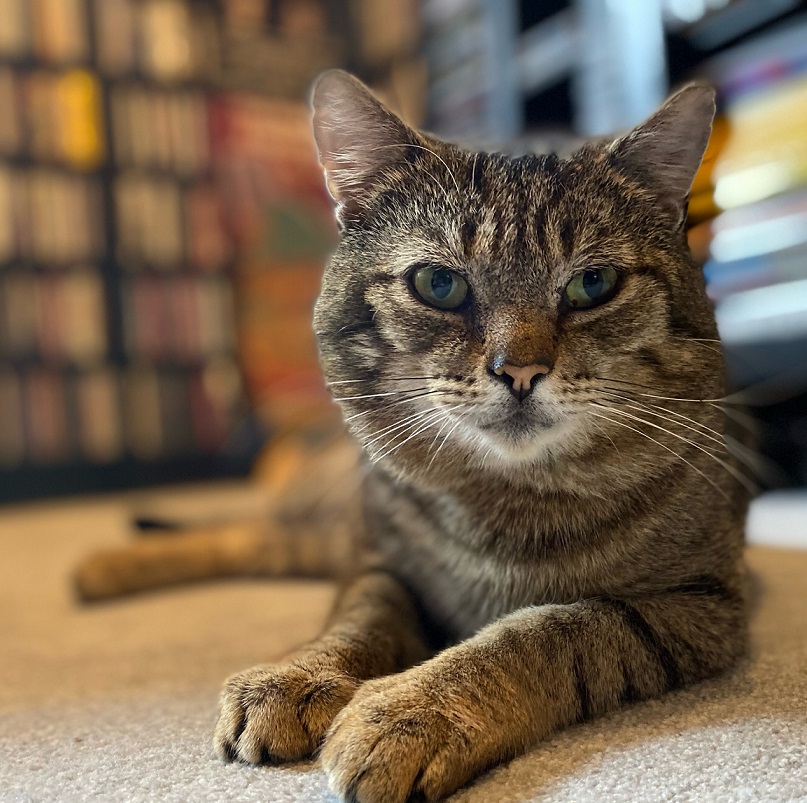 Del
This former stray is very affectionate – he'll roll on his back for belly rubs. One of his favourite things is catnip, which he goes absolutely crazy for. It even makes his little tongue stick out.
Given his previous life as a stray, he'll do best in a home that can offer him some outdoor space, as well as a cozy home. He gets along with other cats generally; however, he's recently had a run in or two with a local black cat while outdoors, leaving him wary of black cats in general. If Del sounds like the match for you, apply to learn more.
NOTE: Del is not in CDPA's care.
The Purr-fect Forever Home :
 Child-friendly
 Indoor / outdoor
Back to Rehoming Cats