Eve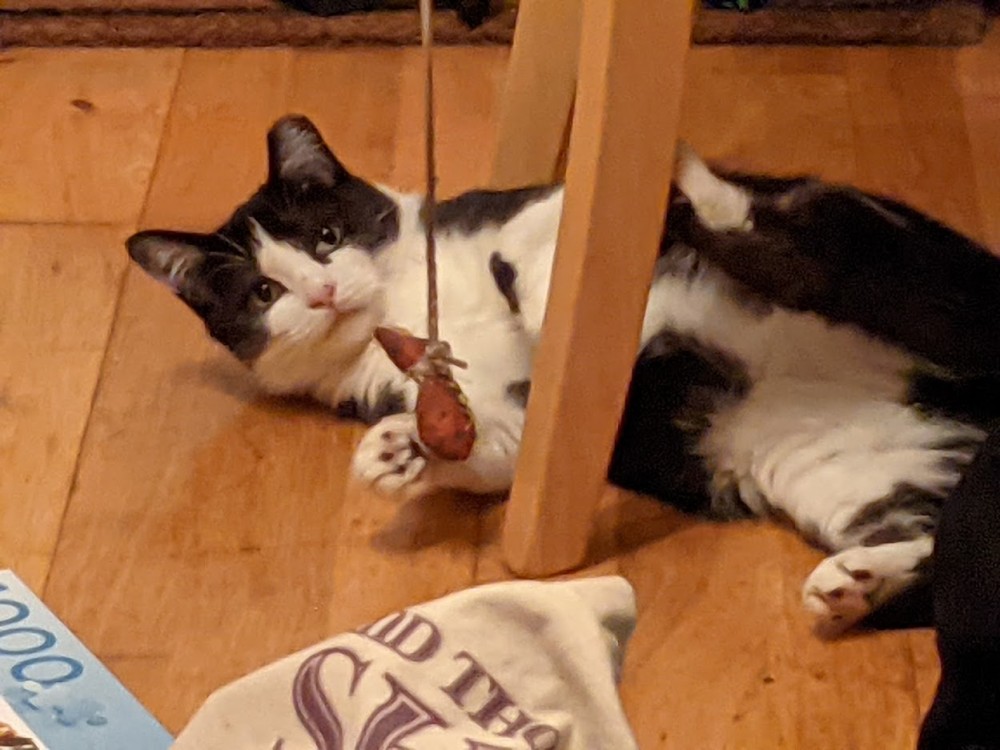 Eve
On New Year's Eve last year, on the countdown to the end of what was a tough year, CDPA found one of our toughest kitties —when we found her, she was pregnant, trapped, and almost feral after having lived in a colony for her short life. But she was found on one of the most hopeful nights of the year, so naturally we made it her namesake and called her Eve.
In foster care, despite Eve's shyness, she has begun to come into her own, developing a gentle, playful nature, which is why she'd be so well suited to a household with kids aged 10 or over. But her life is still not easy, having been diagnosed with FIP in foster care. Despite her illness, Eve is our little warrior. She even likes to pretend she's a little jedi, chasing the laser pointer her foster mom uses to pretend she's in a Star Wars movie. As strong as she is, she's also a real softy, once you don't pick her up that is. It'll only take a few head nuzzles or evenings spent brushing her hair (she loves it!) before you fall in love with this girl.
Are you able to give Eve a loving and patient home?
The Purr-fect Forever Home
* Adult only
* Indoor only
* Prefers to be a solo ruler (i.e. not suitable for home with other cats)
* Needs a patient-human
* Special needs kitty
You can apply to adopt Eve here.
Back to Rehoming Cats