Eve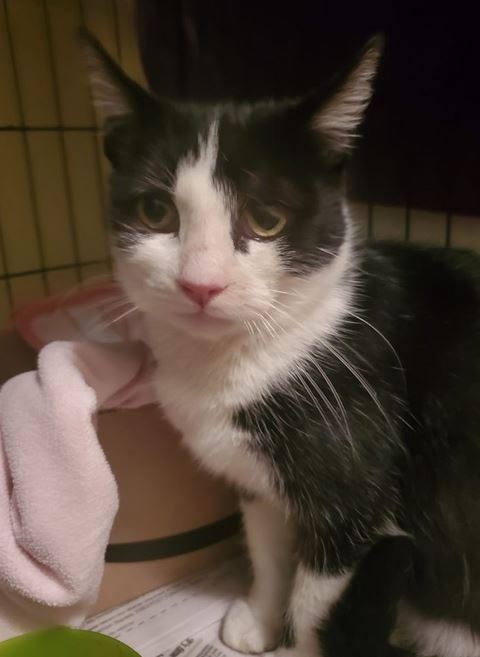 Eve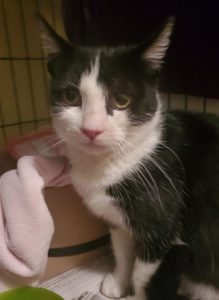 Can you hear the jingle bells? No, not the one on my collar — the Christmas kind!
My name is Eve, and yes, I was named after Christmas. It's the purrfect namesake for me really, since I love everything about the season from warmth and coziness to eating and drinking and … toys, duh! My new favorite present is this little lazer pointer my mom uses. It's like a little lightsaber and makes me feel like I'm in a Star Wars movie! Learning new ways to play is something I'm really curious about and one of the age old classics which I'm really good at is hide and seek — who knows where you'll find me; under a table perched on a chair, under a desk, or even curled up on a shelf. Plus, I'm really good at it, I can hide for ages and be content with my own company or the company of my favorite cuddly teddy — a little birdy.
As a cat named after Christmas, I believe I have been sent by Santa Claus to bring cheer to those around me. I am a special cat with special needs not limited to playing games (believe it or not). Since I have an illness called FIP, I'll need a human that is definitely on Santa's nice list thanks to their caring, patient and understanding ways. Even with my illness, I'm pretty confident I could be the best gift you ever got, and vice versa.
Do you want Christmas (Eve 👀) to come a little early this year?
I am neutered, microchipped, and have had 1 out 2 vaccinations.
The Purr-fect Forever Home
Adult only
Indoor only
Prefers to be a solo ruler (eg not suitable for home with other cats)
Needs a patient-human
Special needs kitty
You can apply to adopt Eve here.
Back to Rehoming Cats