Felipe & Benito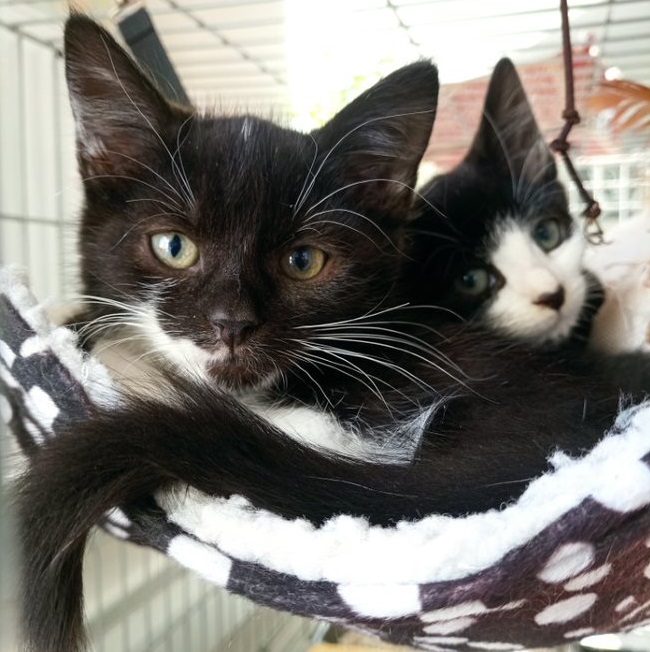 Felipe & Benito
Meet Felipe & Benito – two amigos who are looking for someone special to give them a forever home!
Felipe might be a little kitty, but he has a big personality! He is very sweet and affectionate. He may initially be a little bit cautious around new people, but will soon be over to you looking for a cuddle. Once you start to pet him he won't want you to stop, and he'll be purring so much you won't want to!
Benito is a little bit shy, but is nevertheless a playful and affectionate kitty, bursting with fun and energy. Like his brother, Benito is a bit cautious when meeting new people, but will warm up to you with a bit of time and patience. While Benito also loves being petted, he likes it on his own terms. He likes to have his space and do a bit of people watching, but will be over for a pet in his own time – especially once he hears Felipe purring!
Both Felipe and Benito are full of beans; the pair are big explorers and love to spend their time playing with toys and chasing each other. When they've tired themselves out from their playing, they love to have a cuddle together.
These two really are best buds, but they are still looking for a new friend who can give them a home for good – could that be you?
The Purr-fect Forever Home :
 Indoor only
Back to Rehoming Cats