Grant & Philip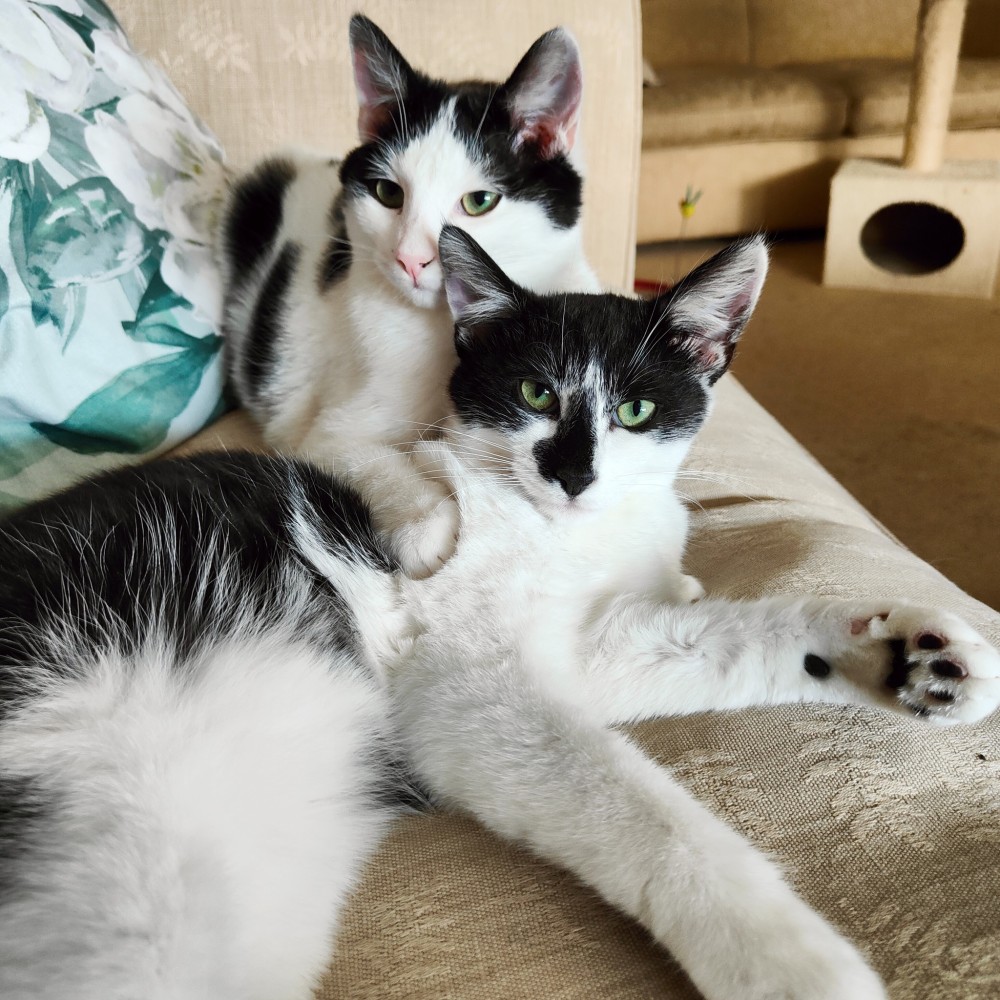 Grant & Philip
Meet Phil and Grant. This pair of beautiful boys are now up for adoption!
These furry charmers, who are a little over seven months old, are getting used to all the fun that life has to offer them. Phil and Grant love playing with their toys and also with each other which their foster Mum tells me involves them rolling around and wiggling their bums at each other.
They are both purring machines with Grant being chief purrer. I have it on good authority that the brothers sound like a couple of tractors once they get stuck into a good purrathon.
Grant is the more confident kitty of the two and seeks out chin rubs (his favourite) and cuddles while Phil is a little nervous but is getting more comfortable being stroked. Both boys enjoy their food and there are no problems using their litter tray.
If you are interested in these gorgeous kitties being a part of your family then please get in touch today. Apply to adopt via this link:
https://cutt.ly/qUBgpt9
The Purr-fect Forever Home:
 Child-friendly
 Indoor
Back to Rehoming Cats