Harley & Selina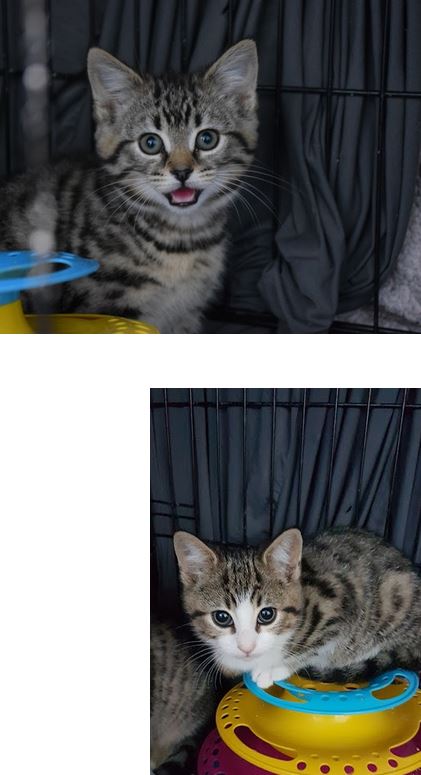 Harley & Selina
CDPA is proud to present two super-kitties: Harley Quinn and Selena Kyle (better known as Catwoman!) Like most supers, they have an origin story, as they were rescued when they were just helpless kittens, hungry, alone, and without a momma.
Out of the two, Harley is a bold vigilante and Silena is her timid sidekick! Due to their tough upbringing, these heroes are still a little shy around humans, but enjoy pets and cuddles (in moderation!) and are sure to let loose with some patience and much needed love. They are very energetic, love to play with toys and other kitties, and purr even when they aren't being petted!
Because every hero has their kryptonite, Selina's weakness is cooked chicken. Harley also loves chicken, but thinks that toys on strings are even better. While CDPA doesn't quite have a bat-signal for them, they both drop everything at the sight of a laser pointer!
The Purr-fect Forever Home
You can apply to adopt here.
Back to Rehoming Cats