Kicka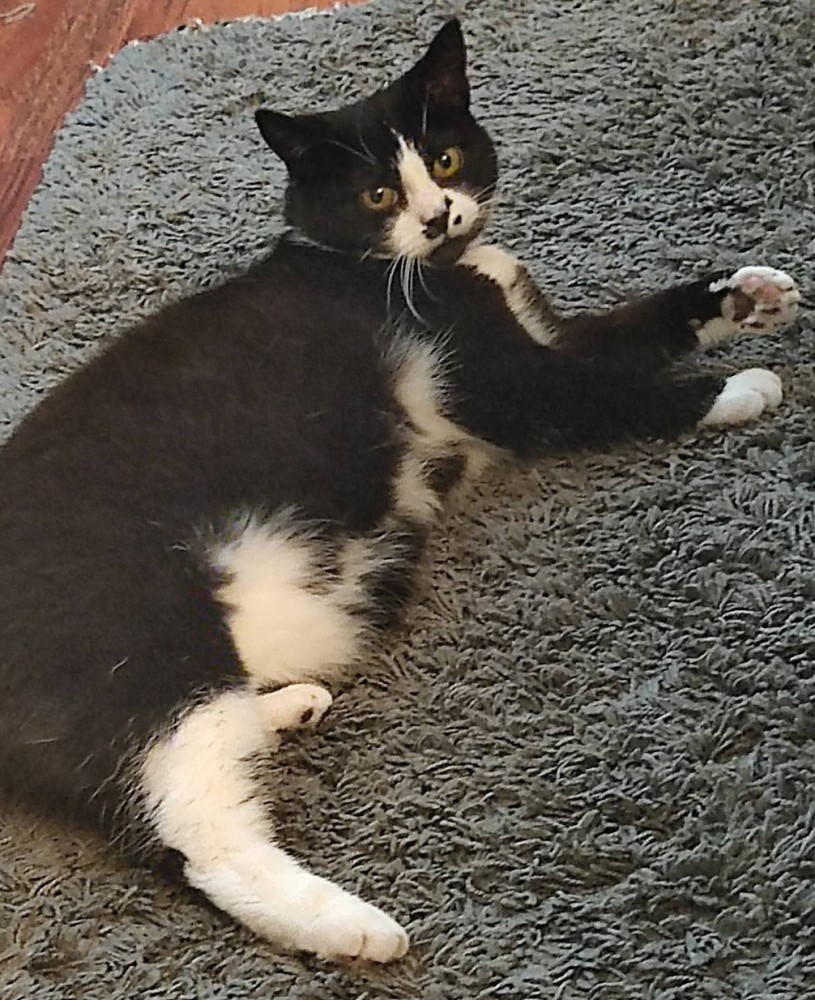 Kicka
Looking to add a little razzle dazzle to your life? Well, here's the Kicka: every day is a black-tie event with this beauty!  
We all know that kittens are adorable, but there's no denying that they're also a lot of work! If you're looking for someone a little more low maintenance, Kicka is the gal for you. At approximately 8 years old, Kicka's kitten days are behind her, but she has a very playful spirit and one of her best-loved pastimes is chasing around her favourite toy mouse. Kicka is a sweet-natured and affectionate cat who would love to keep you company throughout the day – if she can squeeze onto your lap, all the better! She is very easy-going (she has been brought up alongside children so you know she has the patience of a saint!) and is happy both indoors and outdoors.  
Don't end up Kicka-ing yourself later – apply to adopt Kicka today! 
NOTE: Cat(s) are not in CDPA care 
The Purr-fect Forever Home 
Apply to adopt via this link: https://cutt.ly/qUBgpt9 
Back to Rehoming Cats