Kiva & Kian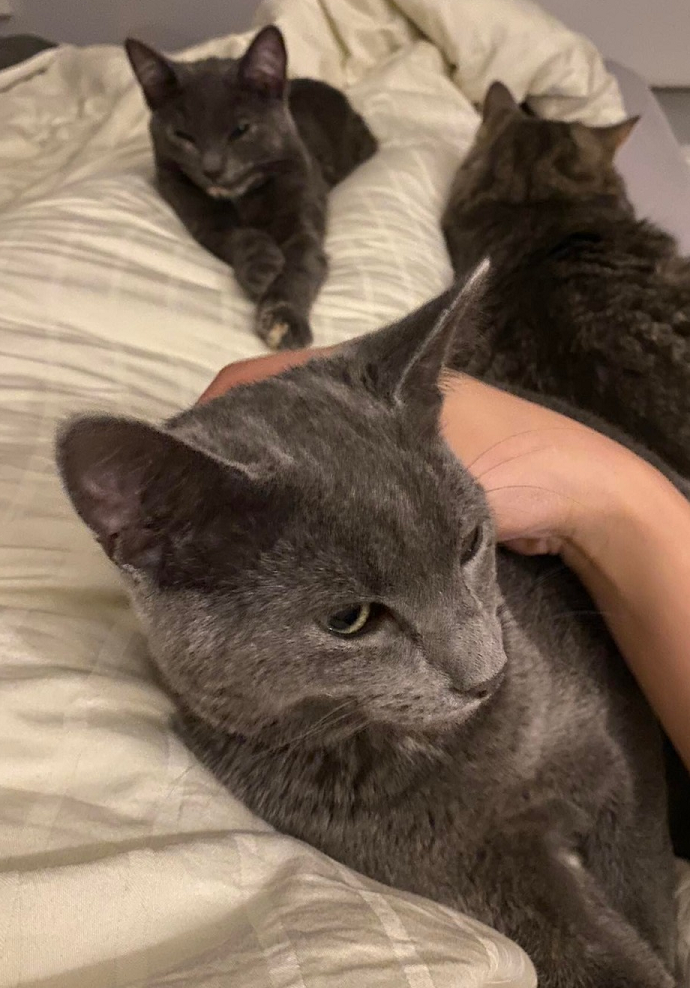 Kiva & Kian
Kiva and Kian are the rare kind of packaged joy every home wants. Curious, silky, grey bundles of love. Coffee toe beans and all! 
Kiva wears a pair of trend-setting furry ear muffs and a sporty white scarf to match. Kian's dashing smile melts any heart. Both kitties are incredibly playful and easily bribed with food to pose for the camera! 
Kiva and Kian are a bit shy initially, but the dynamic duo both open up and share their love as soon as they settle in. Kiva gets on like wildfire with his resident kitty roommate, and Kian has developed a tight bond with his foster parent. 
Kiva and Kian are four months old and need an indoor home.
Apply to adopt here.
Back to Rehoming Cats