Louis and Sylvia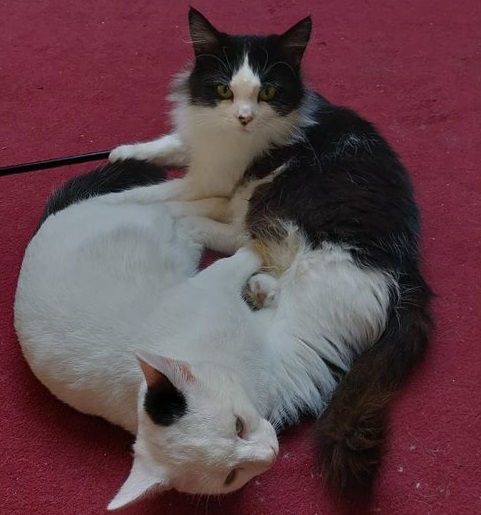 Louis and Sylvia
These kitties are two peas in a pod – Meet Louis and Sylvia!
Bright green eyes and sleek white fur, Louis is a very handsome boy. He loooves cuddles, and will purr happily in his human's arms.
His best friend Sylvia is a gorgeous fluffball! Calm and friendly, she's the perfect lady.
When it's time to play, this pair are a couple of acrobats – leaping high for their fishing rods, and playing little games of kitty football together!
These two have so much love to give. Apply to adopt them today! You won't regret it
The purr-fect forever home:
*Indoor/outdoor
*Room for two
*Can be homed with older children
Back to Rehoming Cats