Luna Lovegood & George Weasley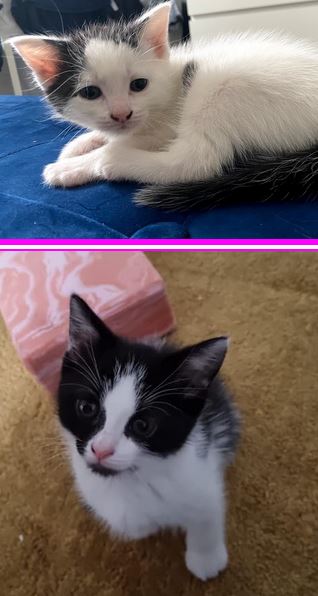 Luna Lovegood & George Weasley
Introducing the Harry Potter kitten crew ready to be sorted into the purr-fect forever house! Luna Lovegood and George Weasley are best friends and siblings!
George Weasley (male) is very gentle and cuddly, but you will have to earn his affection and only likes certain types of petting. He is very playful and will never say no to food (he is the biggest one) 🤣
Luna Lovegood (female) is wildly playful, suuuper active and also very sweet!! Loves her cuddles and if she wants to sleep, nothing will disturb her.
The duo have unique personalities but one thing that they have in common is that they LOVE to play. They love their little balls and to be honest there's nothing they don't turn into a game… if a piece of paper is on the floor, they'll play with it for hours! Any hanging toys also are a big hit!
The Purr-fect Forever Home
Child-friendly
Indoor only
You can apply to adopt here.
Back to Rehoming Cats