Mabel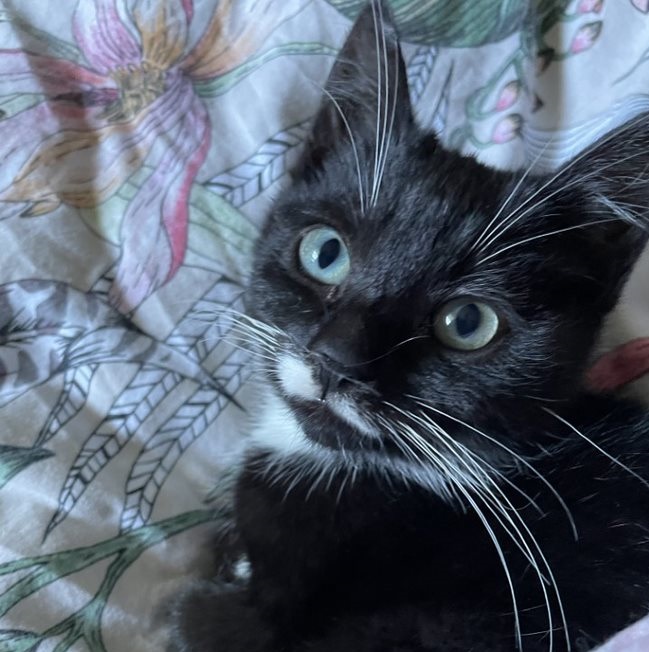 Mabel
Meet the marvellous Mabel! Mabel has made great progress with under her foster family's care and her personality has really started to shine through; she is a very sweet and curious kitty who loves to play and has become more and more interested in humans and other cats. She now also can easily be picked up and held by her foster mom when she's feeling sleepy.
Miss Mabel might initially be a bit shy, but once she has warmed up to you she will soon be over looking for attention! When she first is meeting new people she might let out a hiss or two, but it's all talk! She is really quite approachable and she LOVES treats!
Although she is an independent kitty, Mabel loves to play and have a cuddle at night time. Every day she is becoming more and more brave and is now ready for her biggest adventure yet – finding her forever home. Could you give Mabel the purr-fect forever home?
The Purr-fect Forever Home :
* Child-friendly
* Indoor Only
* Needs a kitty friend
* Needs a patient-human
Back to Rehoming Cats