Mamacita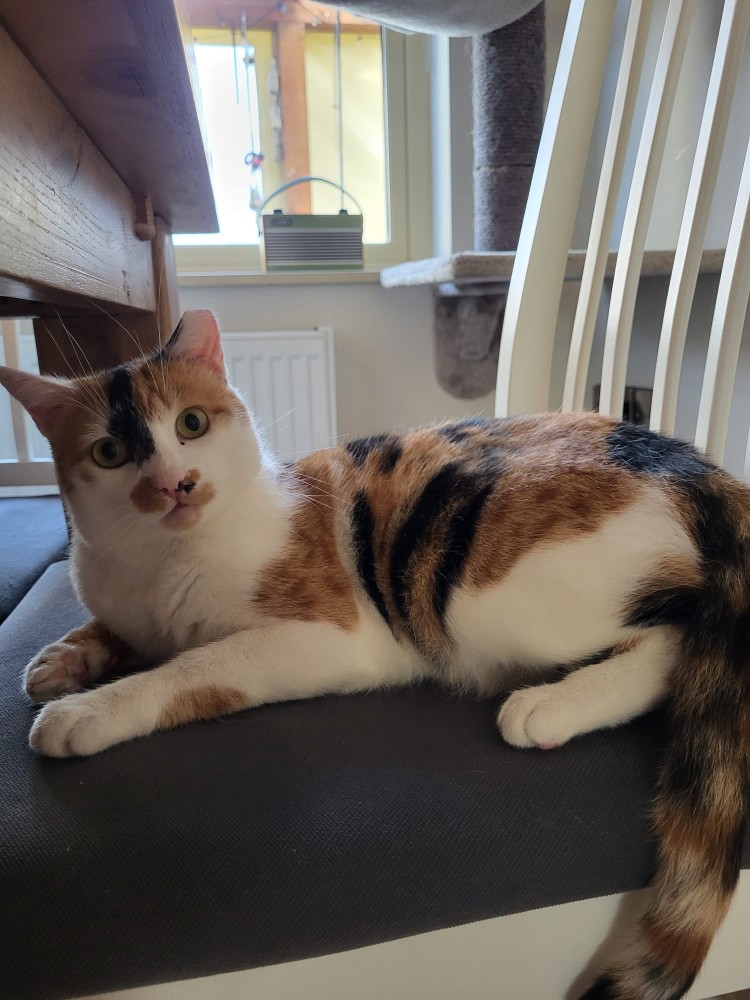 Mamacita
Mamacita was living in dreadful conditions before rescued. At this stage she enjoys some pets but typically she likes to do her own thing. She is very chatty and will rub up against your legs when you're prepping food in the kitchen.  
Mamacita is approx 4 years old, spayed, treated for parasites, tested for fiv/felv, had full blood work done and dental.  
Sadly, this girl has been returned to me after a failed rehoming. An ideal home for her would be without little kids and some really patient cat experienced humans. We thikn she would enjoy having the option to go outside once she settles in. She gets on well with the fosterers dog and other cats with the correct introduction.  
Mamacita sweet girl that has some trauma but it can all be worked through. She just needs a proper chance – and someone willing to give her space and time to adjust to her new home. She may not be a lap cat but she is still very much deserving of a forever home.
Please contact angelika.cdpa@gmail.com if you think you can offer Mamacita the purr-fect home <3 
NOTE: Mamacita is not in CDPA's care
The Purr-fect Forever Home 
Dog-friendly (Can be rehomed with dogs) 
Indoor  / outdoor 
Needs a patient-human 
Back to Rehoming Cats