Mia & Tigger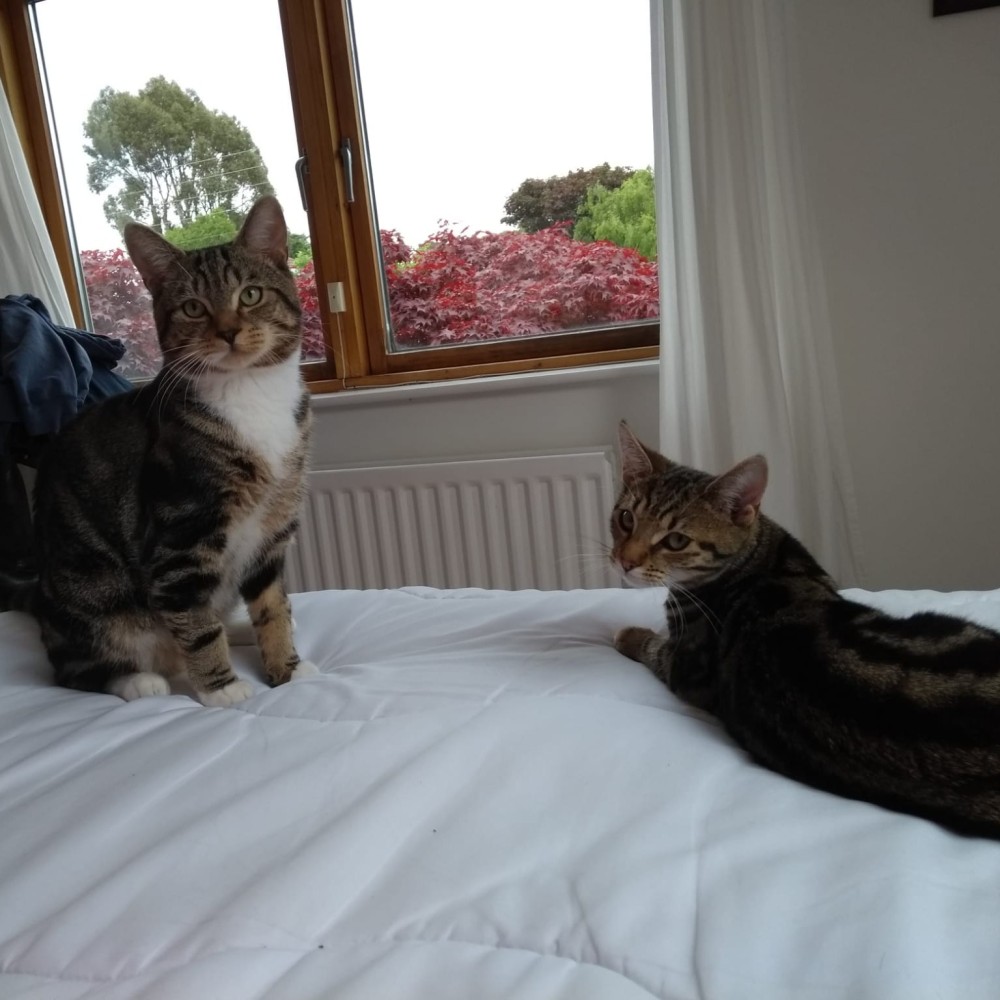 Mia & Tigger
Mia and Tigger are not biological siblings, but that hasn't stopped them from being the best of friends. These two inseparable kitties are looking for their furever home- is that you?
Tigger, true to his name, is a tabby full of bounce and fun. He loves to chase a good ping pong ball and survey his kingdom outside the window. He loves attention and will sometimes meow until someone gives him a pet on the head.
Mia is a real sweetheart of a kitten! She's a curious ball of fluff and like Tigger is a big fan of a pingpong ball. She loves people and will curl up in your neck at night-time to go to sleep. Both of these kitties boast the want for a perfect balance of attention and independence , making them excellent roommates for anyone!
The Purr-fect Forever Home
Child-friendly
Indoor/outdoor home ideal
Back to Rehoming Cats