Minstrel & Sebastian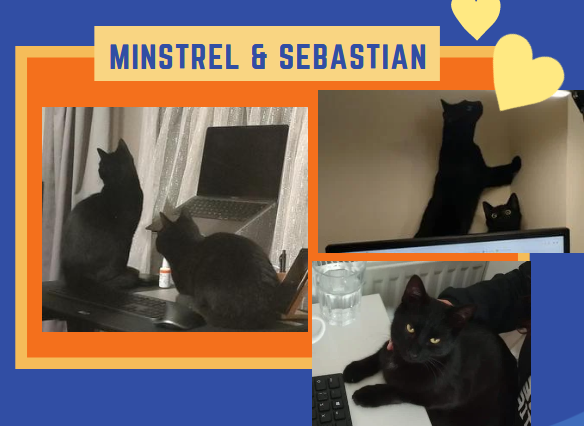 Minstrel & Sebastian
If you're looking for a pair of adorable cats to bring non-stop entertainment to your household, look no further than this dynamic duo, Minstrel and Sebastian! While they may look like twins, they have their own distinct personalities. Both of these boisterous brothers share a love for food, cuddling, toys and hunting house flies.
Minstrel can be a little shy at first, but when he has settled in he is very independent and won't hesitate to show off his moves when playing with his mouse toy. Sebastian will likely be the first one of the two to greet you, but once has properly introduced himself he is content to accept belly rubs and cuddles.
These handsome boys are brothers, so they will need a home where both of them can thrive and play together. Give them a cat-tree and time to settle in, and they will return the favour with consistent amusement!
Back to Rehoming Cats