Misha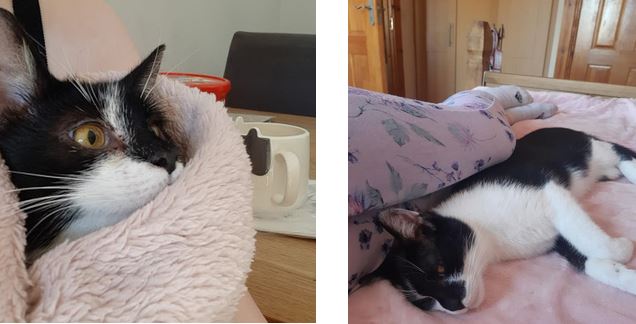 Misha
Meet Misha, a beautiful black and white kitty looking for her forever family. Misha was rescued from a cat colony where she was one of many cats doing their best to stay alive, and was found suffering from conjunctivitis and FCV. Although at first Misha was exceptionally shy and terrified of humans, with time, patience, and CDPA's help she has blossomed from a sick, scared, and scraggly ball of fur, to a beautiful cat who loves to play and cuddle with her humans! She is now 100% healthy, vaccinated, and microchipped, and promises to be great company for any human who is looking for a kitty to curl up with while binging Netflix.
Misha is happiest amongst other cats she can cuddle and play with, and her ideal home has at least one other kitty.
The Purr-fect Forever Home
Adult only
Needs a kitty friend
Indoor only
Needs a patient-human
You can apply to adopt Misha here.
Back to Rehoming Cats