Naruto & Yoda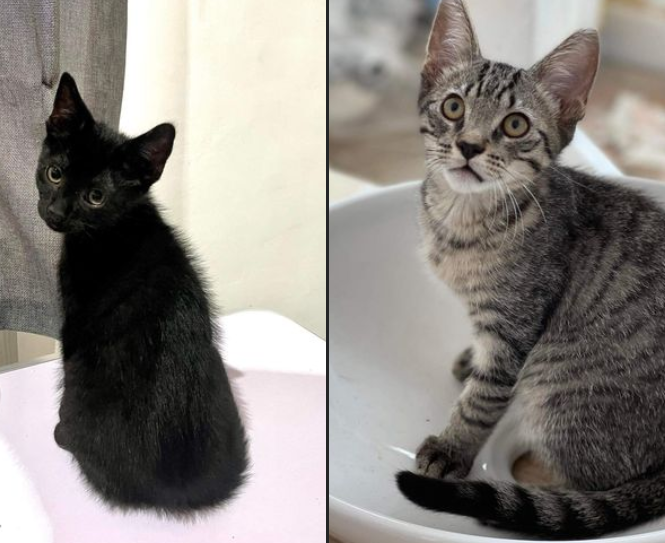 Naruto & Yoda
"Muuuuuum, just one more hour, I don't wanna go to bed yet!" – Naruto and Yoda's cat mammy doesn't have an easy life, and her bed-time calls often go unanswered.
These two kitties have sheer endless energy, and they especially love chasing toys, each other, and resident cat Luna (who has had just about enough of their shenanigans). Naruto and Yoda are both gorgeous boys, Naruto is black, Yoda is the tabby. Both are full of mischief, and they're looking to "settle down" (well…kind of) in their forever home. They're a bonded pair who go through thick and thin together, but they each have their own personality. Naruto is more cautious, although he loves taking tasty treats from his human's hand. Yoda is clearly the leader of the dynamic duo. He even enjoyed his first trip to the garden and is always the last one to go to bed.
Yoda and Naruto are best suited to a home with no small kids in it.
Back to Rehoming Cats