Panda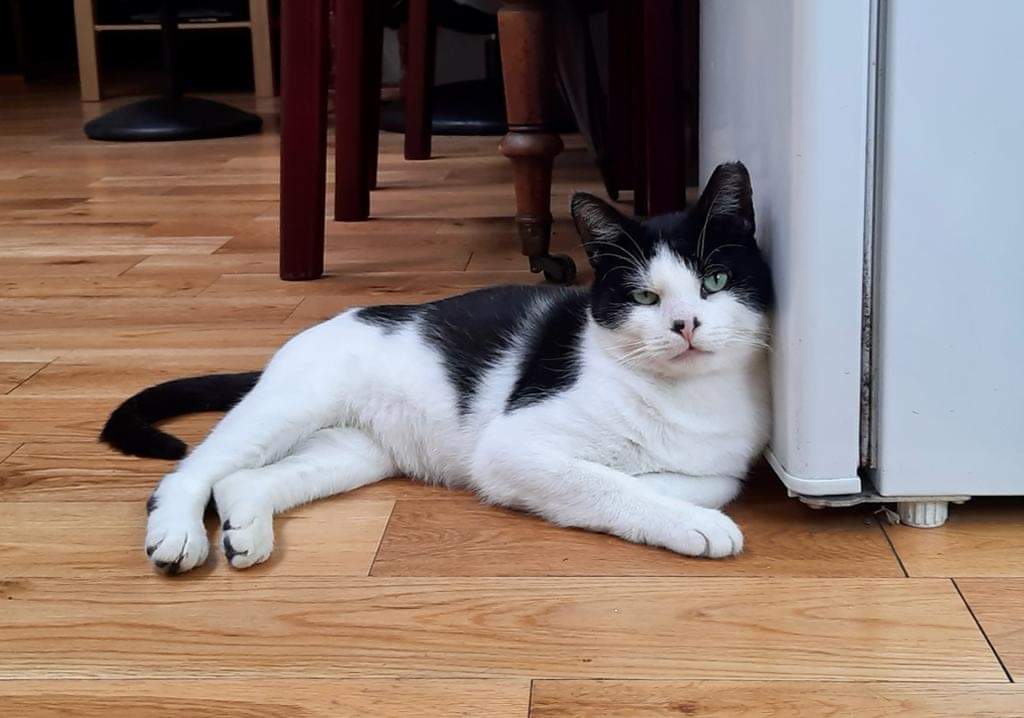 Panda
Panda doesn't know Kung-Fu yet, but he is an active buddy who is ready to rumble, tumble and purr!
Part of his training in the cat-ial arts involves lots of care, love and nice to eat treats. Flopping over to ask for belly rubs is absolutely his special skill, and be warned his enticing tum can win over just about anyone. His weakness? Ham, tuna, chicken and cat milk turn this kitty into an absolute softy.
Panda is a team kitty and his ideal home has a very attentive sensei (human) and maybe even some other kitties to play with. He is super loyal and loves to follow his fosterer around the house and to hang around her for comfort.
Prior to being rescued by CDPA, Panda used to live in a cat colony where he was unfortunately injured by a stray dog attack. Although this (Kung Fu!) survivor has made a full recovery, he is now on a mainly wet-food diet.
Adopt this Awesome kitty today!
The Purr-fect Forever Home :
Indoor only
Special needs kitty (mostly wet food only)
No dogs
Apply to adopt via this link: https://cutt.ly/qUBgpt9
The CDPA adoption fee covers vet costs for vaccines, microchipping, spaying/neutering, spot on treatment, and worming treatment while in our foster care.
Back to Rehoming Cats