Peluche & Tchapinko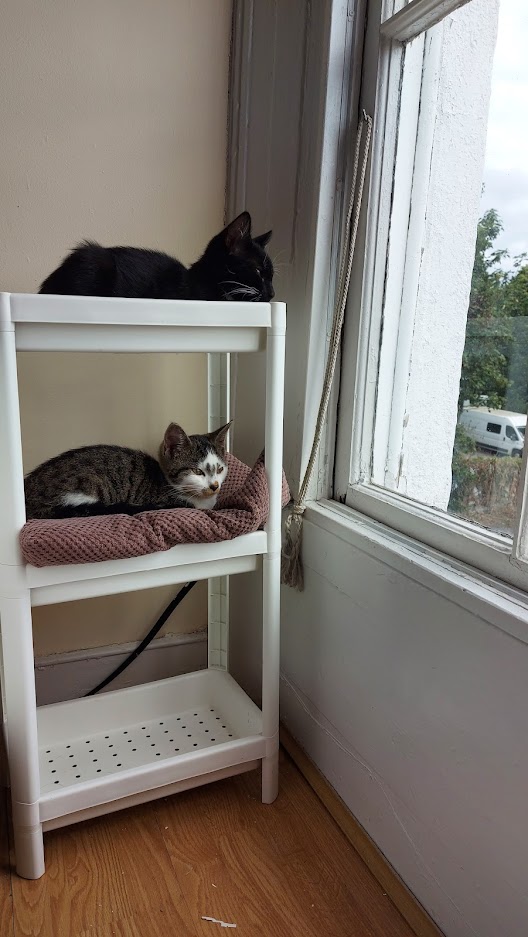 Peluche & Tchapinko
Peluche is our white and brown kitty. His soft fur coat and cuddly nature is the reason he was called Peluche in the first place — it's the Spanish word for teddy bear! His best friend in the world is Tchapinko — The Czech word for paws, since he looks like he's wearing little socks (*squeals* so cute!).
Together, they make the most playful duo; running, chasing feathery sticks and balls, and keeping each other company nonstop. After a long day of fun, these two kids love to cuddle and snooze.
Are these kitty cat toddlers the perfect fit for your home? Adopt them now!
The Purr-fect Forever Home
Indoor only
Child-friendly
(The CDPA adoption fee covers vet costs for vaccines, microchipping, spaying/neutering, spot on and worming treatment while in our foster care)
You can apply for adoption here.
Back to Rehoming Cats