Applications closed – Penny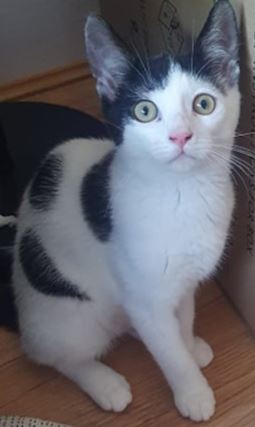 Applications closed – Penny
CDPA's Penny is a brave little girl. Her life began on the streets but, since being rescued, she has developed into an absolutely adorable kitten, with the cutest fur and a playful personality.
Penny knows her luck hasn't left her, and she is now on a mission: she is sure her future is with a friendly human who will cherish her. She is still a little shy with humans, but is sure to progress with a little love, patience, and time. As it is, although she doesn't enjoy being petted, she loves cat naps on friendly laps.
During her free time, Penny loves exploring new things especially when these new things involve toys of the cat wand variety! She loves to play and hopes to be matched with someone as playful as her.
The Purr-fect Forever Home
Adult-only
Needs a patient human
You can apply to adopt Penny here.
Back to Rehoming Cats