Sesame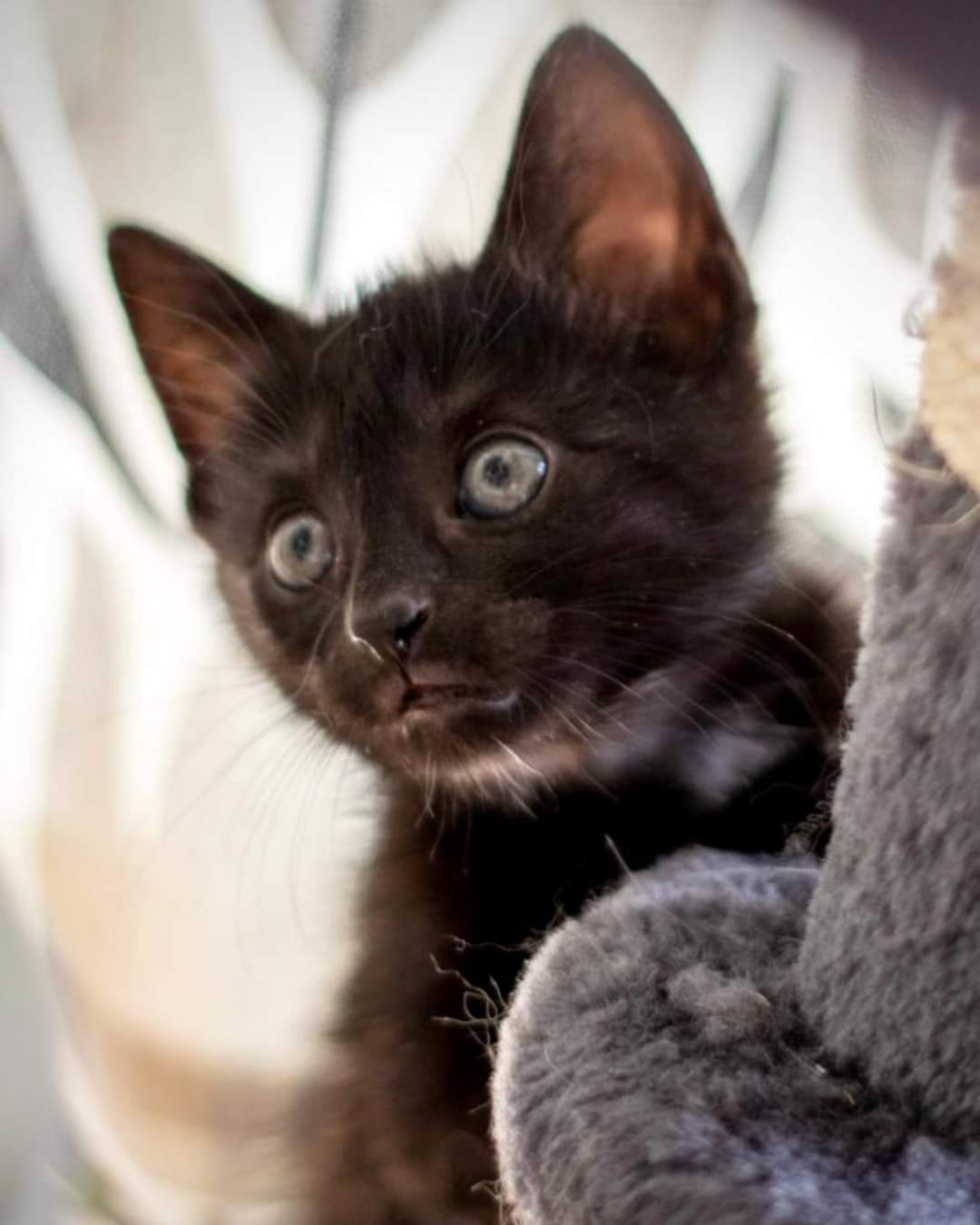 Sesame
This adorable little lady is super loving and friendly. She loves pets (especially chest and back scratches) from her humans and her crochet toys or scratching mat. She's a vocal kitty, so expect lots of chatting and purring when she's around – especially when she is woken up!
Sesame is a typical Gemini, playful and VERY curious. She's a clever girl who's very interested in her humans and what they're doing. More often than not, you'll find her burrowed under her favourite blanket, just chilling out. She's all black with two very cute streaks of white on her torso, kind of like a bikini haha!
You'll find that this little kitty has a VERY strong personality – when she doesn't like something, she'll make sure you know about it!
Toasted Sesame can't wait to meet her humans and find her forever home.
The purr-fect forever home:
* Needs a kitty friend
Apply to adopt via this link: https://cutt.ly/qUBgpt9
The CDPA adoption fee covers vet costs for vaccines, microchipping, spaying/neutering, spot on treatment, and worming treatment while in our foster care.
Back to Rehoming Cats