Smudge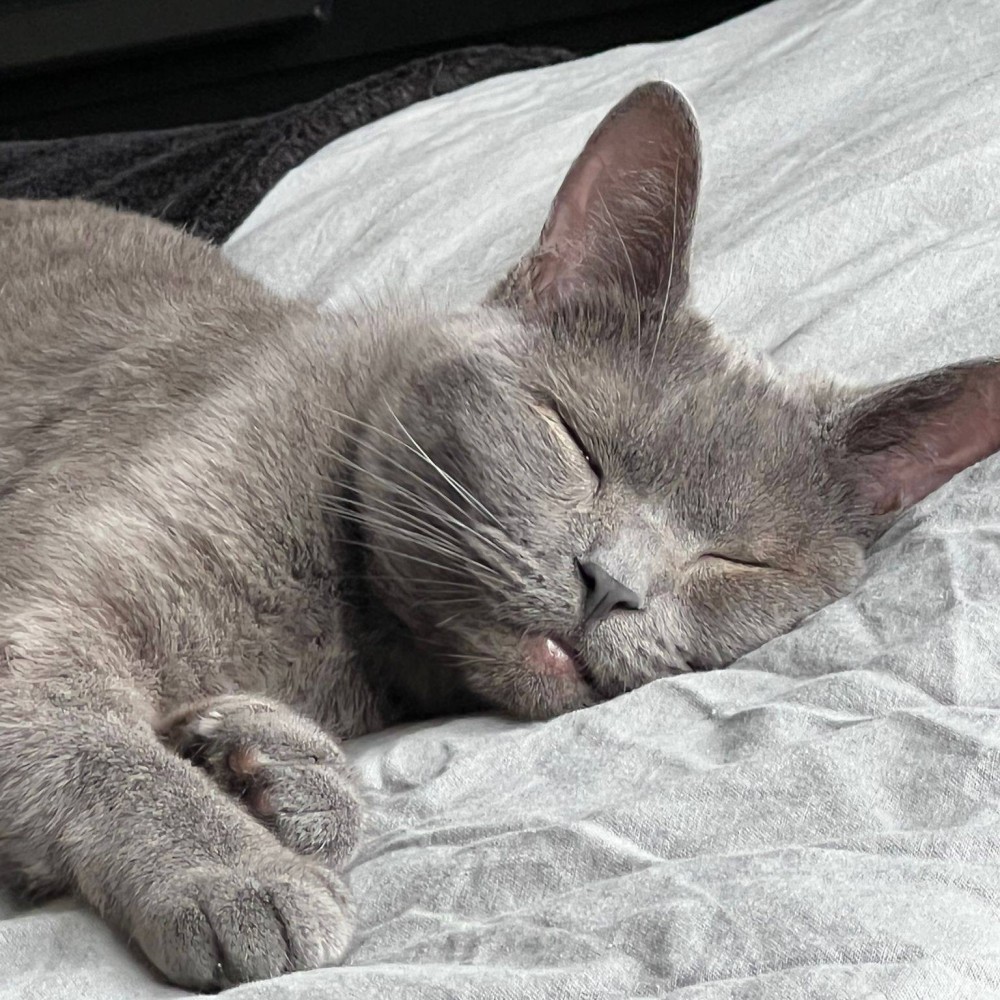 Smudge
Smudge kicks her ball around like a professional football player and has tons of fun doing it! Generally placid, she still gets a kick out of chasing strings and other toys, and loves her cat tree.
This star player was probably abandoned when she was very small, so needs some love and patience. She has a big zest for life and immediately fell in love with being around humans. Always the team player, Smudge starts purring whenever someone is close, and will eventually declare loudly that she wants attention when left to her own devices for too long.
Playing after her own rules and still learning, this gorgeous grey girl will give you a red card for picking her up. She is best suited to a forever home with 1-2 people and no kids or pets in it.
The Purr-fect Forever Home
Adult only
Prefers to be a solo ruler (eg not suitable for home with other animals)
Indoor only
Needs a patient-human
Apply to adopt via this link: https://cutt.ly/qUBgpt9
Back to Rehoming Cats