Snorlax & Miso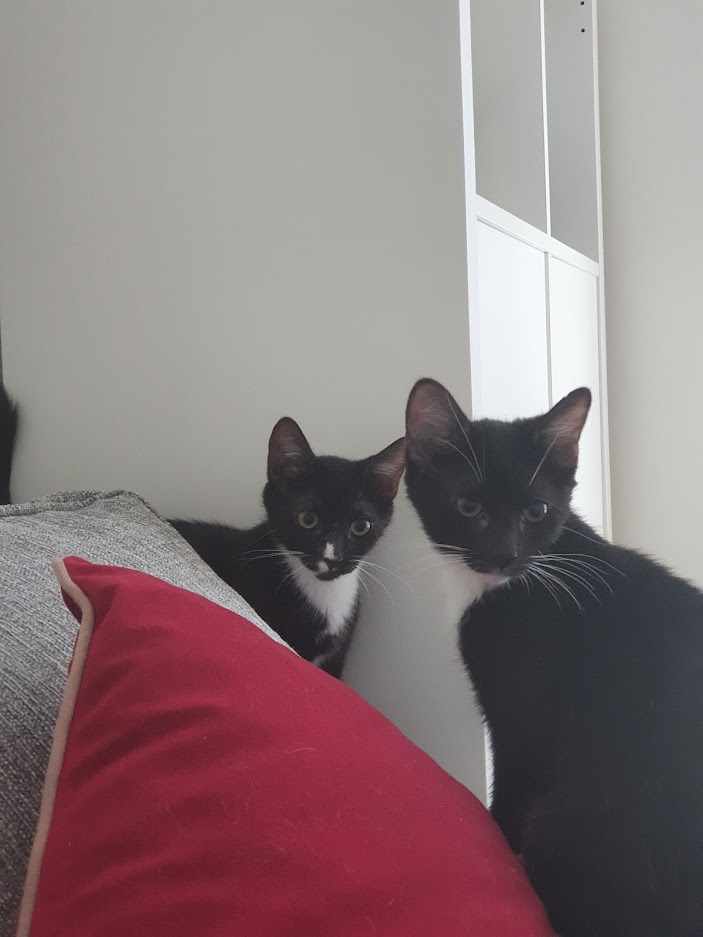 Snorlax & Miso
Miso (Male – white nose) is the smallest of his siblings. Miso is a super cute little guy and once he gets comfortable in your arms loves a little face massage. Miso can be a little shy at first but loves to play with his brother and sister. You will usually find Miso sneaking up on his brother and sister poking them and playing with their tails.
Snorlax (male – black nose) Snorlax is a fun, loving and energetic boy. He loves his food and is very good at using his litter tray. If Snorlax is not playing with his brother and sister you will find him with the paws up relaxing or in a deep sleep. Snorlax is very affectionate and loves getting petted and belly rubs. Snorlax is getting bigger and bigger everyday however he still thinks he is a small kitty. Snorlax cannot wait to meet his new human friends.
The Purr-fect Forever Home
* Child-friendly
* Indoor only
You can apply to adopt these 2 kittens here.
Back to Rehoming Cats