Swiper & Bootes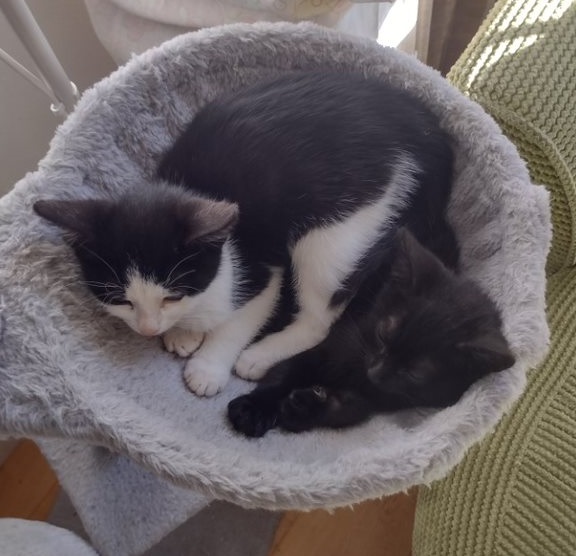 Swiper & Bootes
Say "mucho gusto" to these adorable kitties – Swiper & Bootes! These two are thick as thieves and are looking for a forever home together!
Bootes (black fur) is the adventurer of the pair and loves to explore her surroundings. She can be initially cautious to approach people, but will quickly settle into your arms when picked up or petted.
Swiper (black & white fur) on the other hand is more reserved than her pal. She prefers to be given her space and is not as keen to be petted and picked up as much as Bootes. Although she is a shy kitty, she is nevertheless a bundle of energy; she is full of beans and loves spend her time play-fighting with Bootes.
We're sure these felines will steal hearts and make wonderful furry friends for the right person. Could you give Swiper & Bootes the purr-fect forever home?

The Purr-fect Forever Home :
Back to Rehoming Cats