Twirl & Aero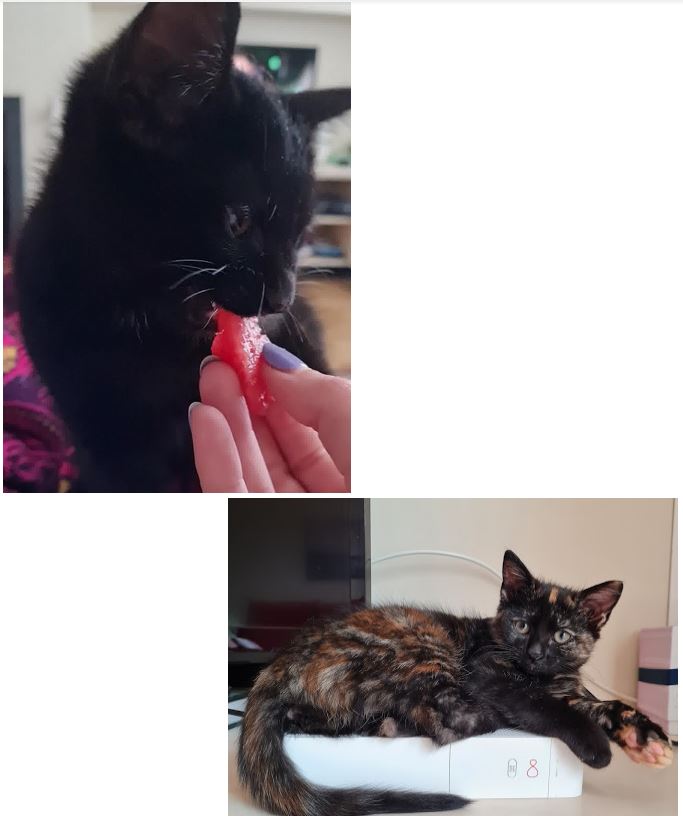 Twirl & Aero
Twirl and Aero are two kittens that are as sweet as the candies they are named after. Both kittens are very affectionate, love to play, and are looking for a family who will snuggle up with them for naps and give them lots of attention.
Aero is a small kitty with a big appetite. He'll eat just about anything and, in spite of his sugary name, he has a soft spot for healthy treats. He loves nibbling on any fruit you might have at paw, and his favourites include apple and watermelon!
Twirl doesn't have her brother's appetite, but what she lacks in tummy, she makes up for in heart! She is very loving and is always in the mood for extra cuddles.
They are super interested in the outside world and would benefit from being brought on walks with a lead!
The Purr-fect Forever Home
Adult only
Indoor only (with outdoor enrichment or walks)
You can apply to adopt here.
Back to Rehoming Cats