Applications Closed – Wallis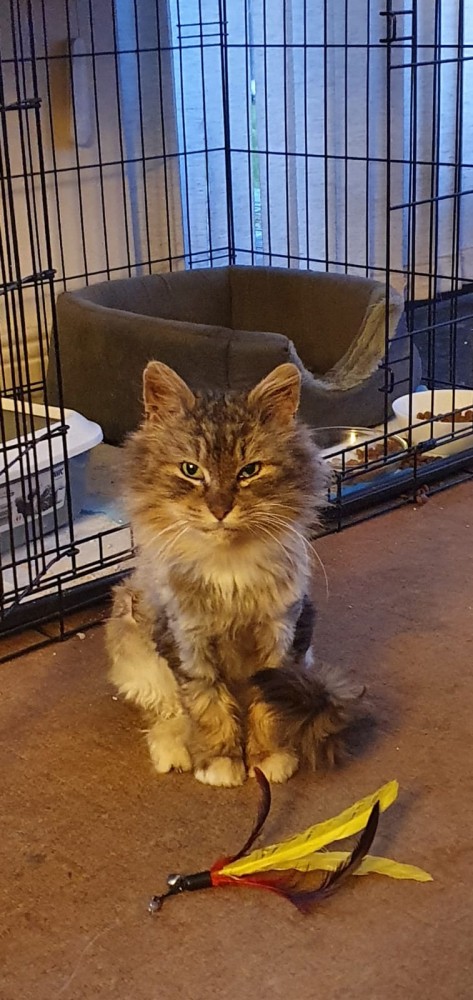 Applications Closed – Wallis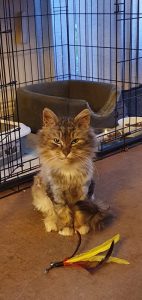 Princess Wallis was found in a terrible state! Her fur was extremely matted and had to be shaved off. After some TLC and some dental work she is starting gain confidence and will make a very good pet.
She is very shy so requires a special home, someone who will give her the time and space she needs. She has very little interest in other cats but can't resist a good feather toy.
Princess Wallis will watch you from a distance and silently judge you, she likes to hiss a lot when she is petted and doesn't want you to know that she is actually enjoying it and will not pull away. She has a nice little routine in her foster home, she has a crate but its open pretty much all the time and she goes back to it when she is looking for a bit of grub.
So if you are looking for a very fluffy friend who will study you and judge you from afar then she is perfect for you!
Her new home should be adult only and indoor only.
Please fill out the form below if she is right for you:
here
Back to Rehoming Cats