Wayne & Fred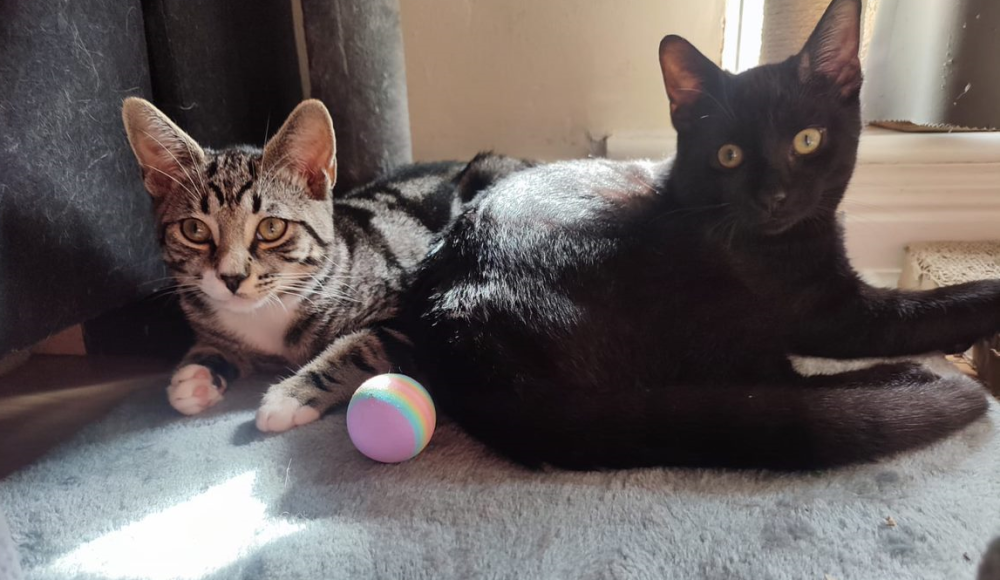 Wayne & Fred
Fred is truly one of a kind – bold and rambunctious.  He regularly gets the zoomies after a big lunch and will chirrup very loudly when he thinks he's missing out on something. Fred loves attention and is know for his playful purr-sonality. No feather toy or rolly object is a match for Fred!
As long as Wayne is getting his fair share of the dinner bowl he's keen for cuddles and happy to get to know you! As the quieter one of the pair, little Wayne is still a little shy but truly embodies the expression "the way to the heart is through the tummy". And he sure has a wonderfully snuggly tum.
Keep it in the family and adopt Wayne and Fred today!
The Purr-fect Forever Home
You can apply for adoption here.
Back to Rehoming Cats