Zelda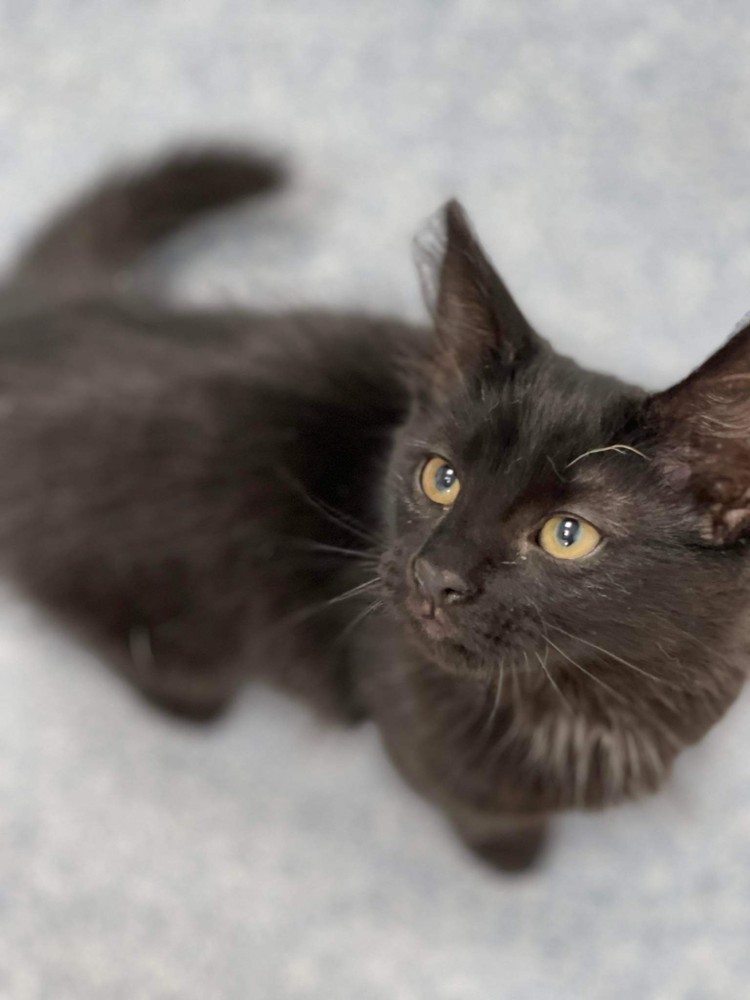 Zelda
Zelda has heaps of energy and is afraid of no one – until the hoover comes out and she quickly runs for cover! We have no doubt she will one day conquer her fear of her mortal enemy. Until then she enjoys being pet in the morning and bossing everyone around for the rest of the day.
This sassy kitty currently rules the household – including her brothers, mum, the resident cat and her humans! She is the bravest out of her litter and loves chasing toys until bedtime. Whoever said "curiosity kills the cat" hasn't met her – she always wants to know what her human is up to and likes following her around the house. Resident cat Luna is getting the same treatment, as Zelda is trying hard to become friends with her. So far, Luna has resisted her charms – maybe you want to become Zelda's new friend instead?
Zelda is best suited for a home with no hoover – I mean, no dogs or small kids in it!
Back to Rehoming Cats