Zeus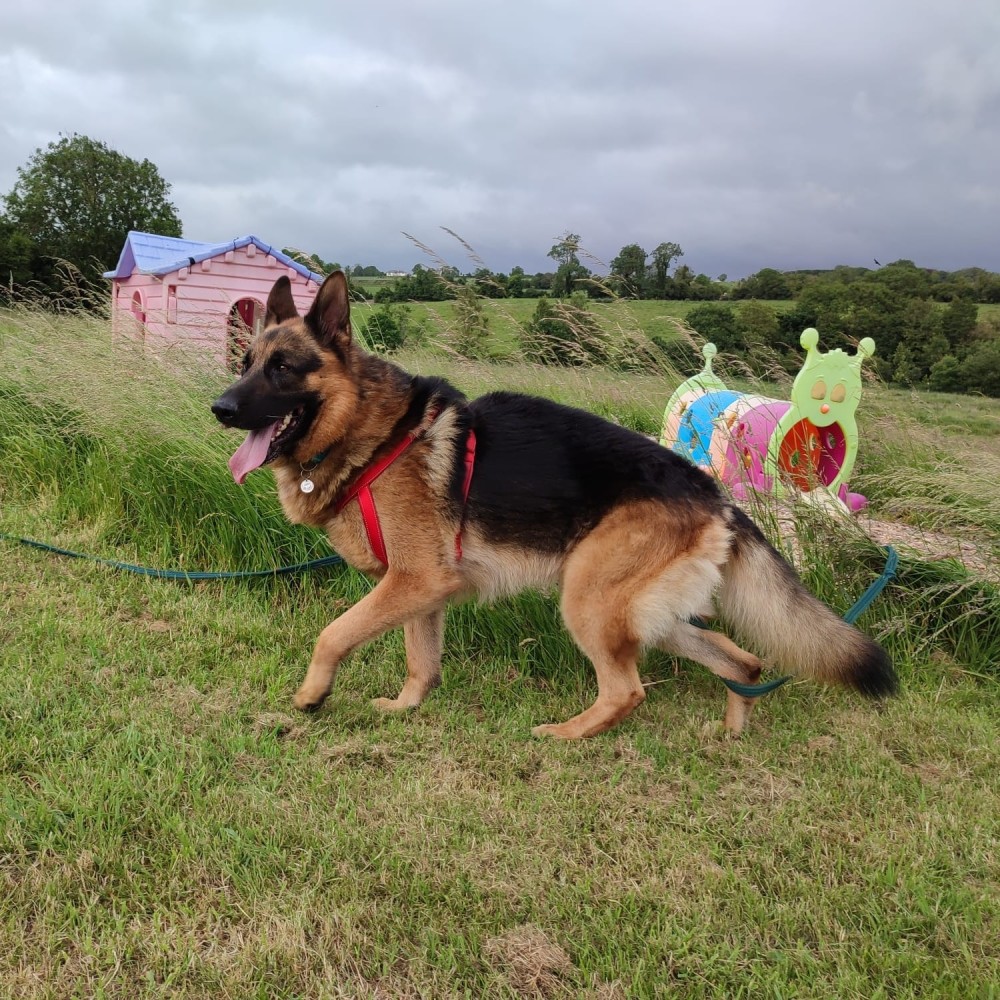 Zeus
This 3 year old big boy is looking for a home that has experience with large breeds (in fact Zeus weighs a thunderous 46kg at the moment). Zeus is very good on his lead and good with people (after all, the God of sky and weather must show us humans how to behave in the most pious way). He enjoys cuddles and daily grooming and ideally would love the company of a calm large dog so they could reign over the house together. Zeus doesn't mix well with small animals but can be homed with children.
Zeus loves being outdoors with his human by his side, but doesn't like to stay outside on his own. Not surprisingly, going by his name and his pictures, his fosterer feels Zeus would be the perfect front door sentinel.
If you would like to give this God-like boy a home please note that unfortunately we cannot accept council housing applicants, we require written permission from the landlord for private rental housing , and it is a legal requirement that Zeus is muzzled when out in public due to him being of a large breed.
Back to Rehoming Dogs