Slug jack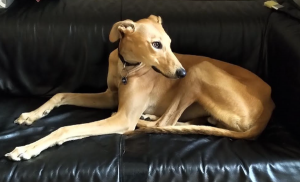 Jack is a male dog, he is approximately 2 yrs and 2 months old. He is a cross between a lurcher and saluki.
Jack is a very very energetic dog and needs to have a good run or long walk once a day.
He is an indoor dog, he is very thin so feels the cold very easily. Also needs a coat during the colder months for walking.
Although Jack is energetic he also loves lazing around between walks!
He's very affectionate and needs to be around people. He is good with children but he gets VERY excited when visitors come to the house and is inclined to jump up on people, so he would not be suited around young children. He's never aggressive.
Jack is fully vaccinated, next due in August and is Neutered and micro chipped.
He loves company and would be good with other dogs.
Please fill out the form if you are interested in Jack here
Slug misha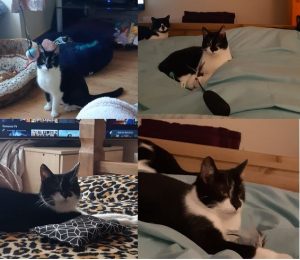 *Applications open – Misha*
Hi there human! My name is Misha and I am an 8 month old black and white female cat. I am looking for a forever home with another cat. I love playing with bouncy balls and I will hang out with you, but I don't like being petted much. I need an indoor only home without any small kids. If you and your existing cats are interested in my companionship, you can apply here.
Slug sam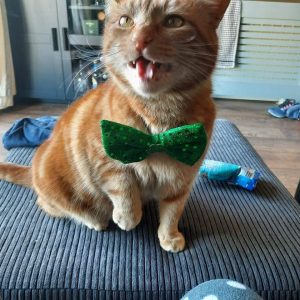 Sam is an older funny chatty ginger boy who was turfed out on the street when his owner passed away. We heard of his plight & took him into foster care and he has come out of his shell having human company. He is 5/6 years old and he is looking for the perfect forever home for chats. He is an indoor and outdoor cat.
Apply here
Slug coconut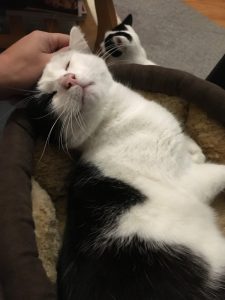 Coconut is a loving older male. He needs some time and patience to get used to his new home as he was returned from a failed adoption. He does not mind the company of other cats.
Apply here
Slug sushi

This boy would prefer a farm home. He does not like to be touched but is happy to share a space with some humans. Sushi is a 1 year old male
If you can offer Sushi a forever home, you can apply
here
.