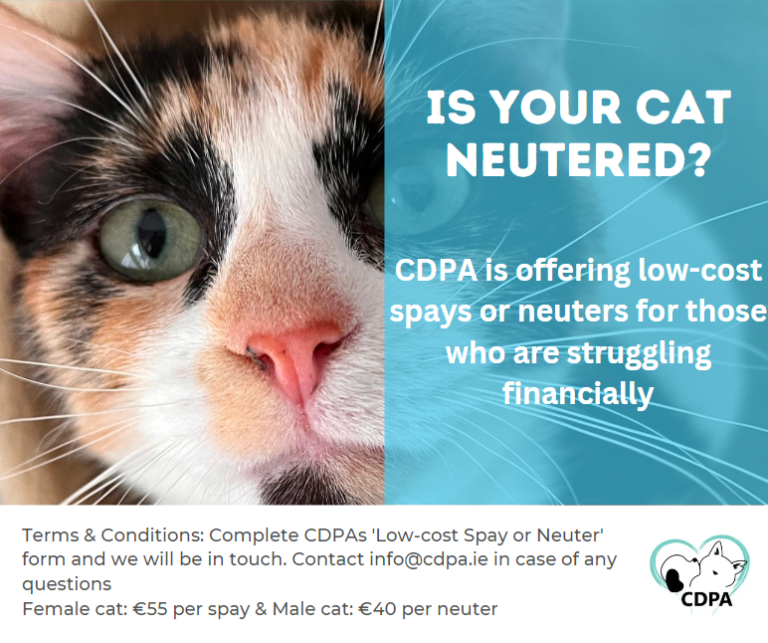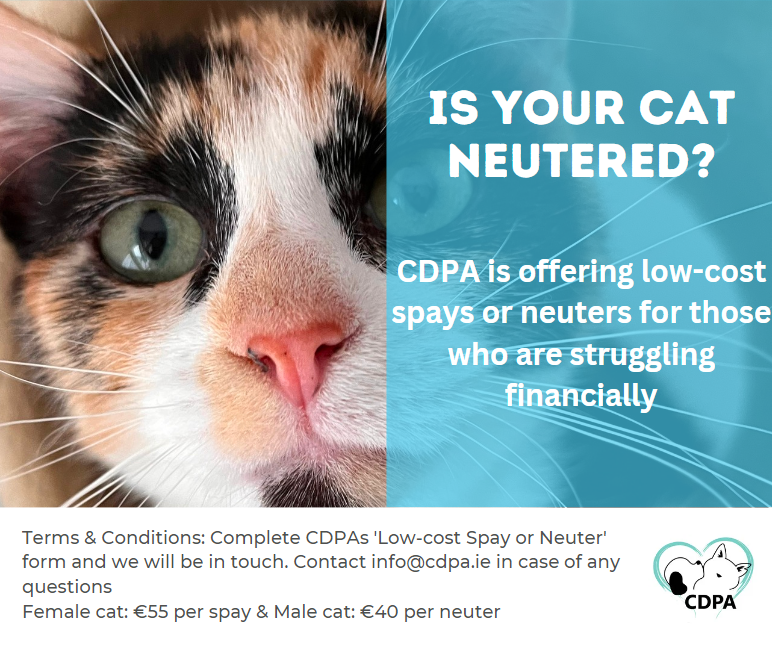 About the campaign 
CDPA is offering a low-cost spay or neuter for families who may be struggling financially to neuter their cats. The offered cost is €40 for a male cat and €55 for a female cat.
Neutering and spaying your cat has huge benefits for both your cat and the rest of the cat population by:
preventing unwanted pregnancies occurring thus reducing the demands on rescues
curbs unwanted behavioural patterns associated with sexual maturity
reduces the risk of certain diseases such as FIV which is often transmitted due to mating and fighting with other cats
prevents uterine infections and decreases the incidence of breast tumors
reduces the risk of reproductive diseases
eliminates heat cycles
reduces the risk of your cat straying and getting lost
Terms and Conditions:
Cats can only be spayed or neutered at our charity vet, following written approval from CDPA. This initiative covers the spay/neuter operation only. Any additional services required will be charged separately. Our vets are located in Dublin, Meath and Kildare.
To avail of CDPA's Low Cost Spay/Neuter scheme please complete this short form
Please contact us if you have any difficulties completing this form or if there are other barriers to getting your cat spayed or neutered.
GDPR Statement  
Your email address will not be used for any other purpose outside of this initiative. We may contact you after the promotion with a follow-up survey asking about your experience. You can request for your information to be deleted at any time by contacting info@cdpa.ie