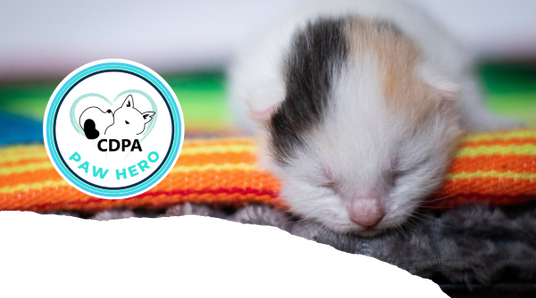 Do you want to be their hero? The Paw Hero programme is a monthly subscription of whatever amount you wish to give. Here is a list of suggested amounts:  
€5 – buy 6 tins of cat food 

 

€10 – pay for worming treatment 

 

€15 – pay for microchip

 

€21 – (This opens the eligibility for the income tax claim)

 

€25 – pay for vaccine

 
€30 – feed a colony of cats 

 

€60 – pay for 1 neuter/spay
If you would like to become part of our mailing list, please get in touch here:

EFT details 
Thank you so much for supporting CDPA! Your donation helps save lives. 
Please consider setting up a standing order or selecting a monthly donation via PayPal.

Our IBAN is: IE35 BOFI 90042039498109   

A donation of just €21 per month (less than €5 per week), will add up to €260 per year, which Revenue will top up by €116.62 at no extra cost!! 
*If you'd like to cover the PayPal processing fee for CDPA please increase your donation by 3%. 
Donate Now 
Paypal Giving – no fees 
*Processing Fees are not charged 
CDPA PayPal Giving Fund: https://www.paypal.com/ie/fundraiser/charity/4048705 
Sign up for our Mailing List

If you would like to receive updates, please sign up to our mailing list.