VHI Women's Mini Marathon
Join our Team for the VHI Women's Mini Marathon on 4 June 2023!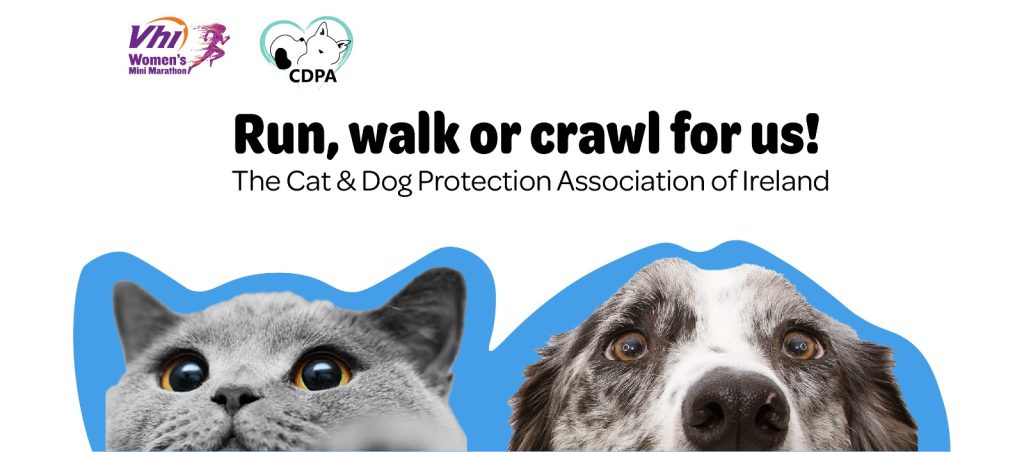 You can help us by choosing the CDPA as the charity you fundraise for in this years 2023 Vhi Womens mini marathon!
Danielle and Kaitlyn not only volunteer with us, they have been training hard to help keep CDPA up and running by raising funds via the Mini Marathon. Please, if you are an animal lover support this amazing cause by considering donating and checking out their progress here:
We'd love you to join our team! We can now be found on the list of charities you can support!
https://www.vhiwomensminimarathon.ie/charity-corner
Get in touch if you'd like to support us and fund raise for us and we'll get your t shirt sorted out and sent to you 
The Cat and Dog Protection Association is manned by committed and caring volunteers, who are also holding down full time jobs of their own! The CDPA volunteers work tirelessly and even scrape money together from their own pockets to help sick, injured, homeless animals by getting them the vet care they need aswell as aiding  low income families with vet care for their much loved pets.
We are affiliated with the ISPCA who have broadened their work to include the care of dogs. As with the domestic stray cats, dogs also are fostered until new homes can be found for them. Home checks are made before placing animals in new homes. All adult animals are neutered before placement. As you can imagine the vet bills are in the 10s of thousands but if the CDPA don't care , who will?